KiWICO Yummy Crate Review: What You Need to Know Before Buying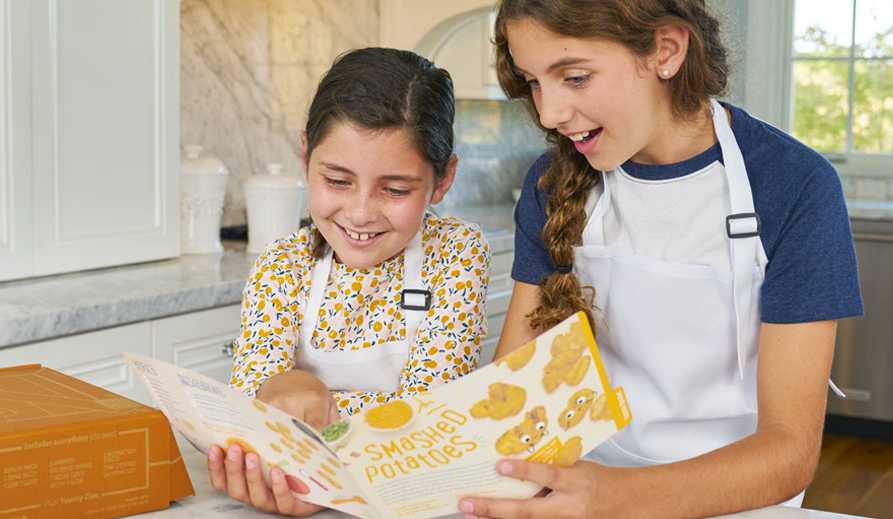 KiWICO subscription boxes are a popular choice for parents who wish to familiarize their kids with STEAM subjects in a fun manner. Not only do KiWICO crates encourage experimental learning and adventure, but they also hone practical skills that your child can apply to other aspects of their life.
One such subscription box is the KiWICO Yummy Crate. As a mom that wants to introduce their child to the science of food making in a fun and practical manner, you may want to consider getting this subscription box for your kids.
But is it worth the hype? In this article, we've put together a detailed KiWICO Yummy Crate review to give you a deeper understanding of what to expect so you know whether it is the right one for your child.
About the KiWICO Yummy Crate
Image Source: Kiwico
The KiWICO Yummy Crate is a subscription box that makes learning about food science and cooking fun and practical. Besides providing information about the food we eat in a simplified manner, your child also gets to try out new recipes and develop vital kitchen skills they can use for the rest of their lives. The box features kid-friendly experiments and age-appropriate recipes for children to gain confidence in the kitchen.
Like the other KiWICO subscription boxes, the Yummy Crate comes as a package with materials for your monthly project. Some of the crates you can expect with your KiWICO Yummy Crate subscription include.
Tasty & Toasty: This box focuses on teaching kids about the Maillard reaction, which refers to the chemical reaction that gives foods their flavor when browned. In this box, your child will learn about the Maillard reaction through hamburgers, mashed potatoes, and chicken tenders. You also get a DIY menu, learn about the history of hamburgers and interact with pizza dough.
Rise & Shine: The Rise & Shine box majors on teaching about the effect of leaveners on foods. Experiments and projects you may encounter include making fluffy and thin-folded pancakes to demonstrate how leaveners make food airy and light. Other concepts to expect in this box are fizzy experiments and a game that involves flipping and tossing pancakes.
Bright & Delightful: There's no better way to break down the complex phytonutrients in food and fruits than with the Bright& Delightful subscription box from KiWICO. This box explores the numerous natural chemicals in fresh fruits and vegetables, including flavonoids like anthocyanin through projects with colored vegetables like red cabbage. The crate will be incomplete without a fruits and veggies game and a produce power wash to solidify STEAM concepts around fresh fruits and veggies.
The good thing about the Yummy Crate is that you collect your own ingredients and get a shopping list and DIY menu ideas tailored to your dietary needs. What's more, the boxes are designed to suit beginners and experienced kids in the kitchen.
However, the assistance of an adult may be necessary, although the subscription boxes are tested on kids to ensure the recipes, menus, and experiments are kid-friendly, fun, and insightful. You also get to customize your menu depending on your dietary preferences and choices.
What's in the Box?
The KiWICO Yummy Crate differs from other boxes. This is because while it will contain specialty tools and instructions for the theme's project, you should gather the ingredients yourself. Other than that, here's what you can expect when you get the KiWICO Yummy Crate at your doorstep.
1. Yummy Zine magazine:
The Yummy Zine magazine exists to provide detailed information about the experiment's background. It also covers more information on the subject of the box, as well as comics and tidbits of history. For example, if your child is learning about anthocyanins, the magazine will feature more information about what it is to ensure your child knows about the month's project.
2. Three Recipes
:
Every monthly Yummy Crate comes with three colorful recipe cards designed to build the confidence of school-going children in the kitchen. While the recipes are fun, they are also challenging enough to be educational.
3. Two STEAM activities
:
Other than recipes, your child gets to engage in STEAM activities relating the cooking process to science. The activities also allow your child to express their artistic and creative side. For example, your child may have to decorate the pancakes after making them, allowing them to express their creativity.
4. Specialty cooking tool
:
A specialty cooking tool is included in the box to actualize your recipe. For example, when making hamburgers, the box will have a press tool to help you create the perfect burgers.
5. Shopping List:
Since KiWICO does not include the recipe's ingredients in the box so you can customize your menu, they provide a shopping list before your delivery arrives at your door. This way, you can prepare and collect the necessities before the box arrives. The shopping list comes with alternatives for your meal prep based on your dietary preferences.
Who Is It For?
The KiWICO Yummy Crate is tailored to kids aged between 6 and 14 years old. However, you can include the rest of the family in the activities, although younger kids may need extra supervision. Highly motivated 5-year-olds who are mature and with excellent motor skills can handle the projects.
Pros and Cons of the KiWICO Yummy Crate
As part of the KiWICO Yummy Crate review, below are the advantages and downsides of this cooking-based subscription box.
Subscription
The good thing about KiWICO subscription boxes, including the KiWICO Yummy crate, is their flexible subscription. You can opt for a monthly subscription, a 3-month subscription, a 6-month subscription, and an annual subscription. You can expect to pay $23.95 for a monthly subscription and as low as $18.50 per month if you choose a yearly subscription.
Final Take
With this KiWICO Yummy Crate review, it no doubt that this subscription box is worthwhile if you are looking to get your child interested in food science and cooking. Not only will your child acquire valuable cooking skills and food science knowledge, but they will also have fun and express their creativity.