Huggies Snug and Dry vs. Little Snugglers: Which Diaper is the Best?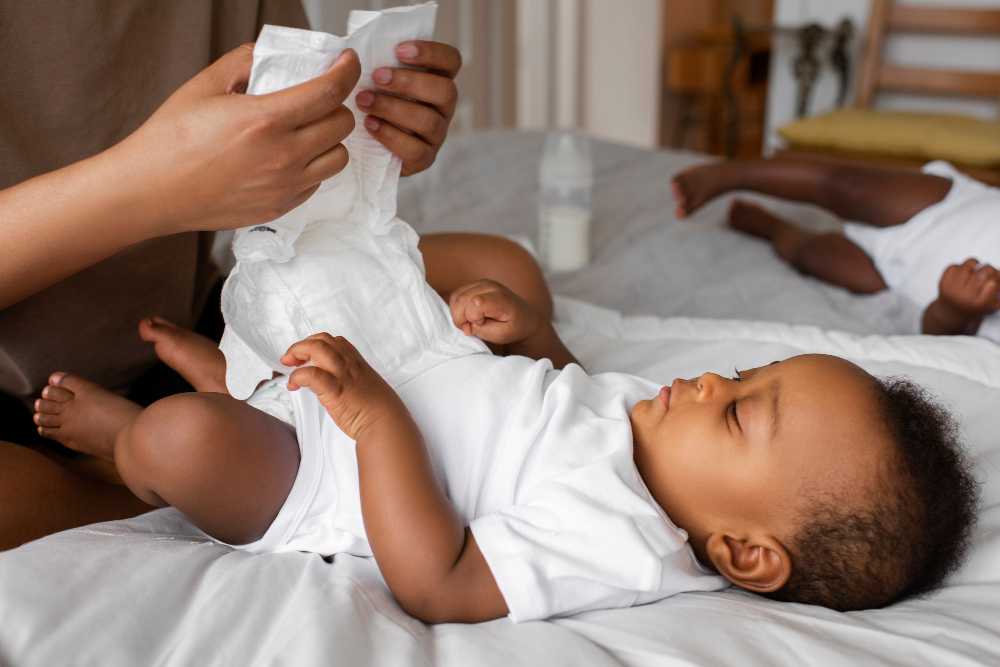 Your choice of diapers determines how comfortable your baby will be, how frequently you'll have to change them, and how much money you can expect to spend on these products. While all diapers function similarly, each has unique features that affect your baby's experience.
Most mothers choose popular brands when looking for baby diapers due to their reliability and trust in these products. One such brand is Huggies, which has a line of diapers for children of varying ages and sensitivities. Huggies Snug and Dry Diapers and Little Snugglers are both products of Huggies.
If you are shopping for diapers and stuck between the Huggies Snug and Dry vs. Little Snugglers, don't fret! In this article, we compare the two popular diaper types from Huggies to help you make an informed decision on which one offers you value for money without compromising your child's safety.
Factors to Consider When Choosing the Best Diapers for Your Baby
Knowing what diaper to buy can be difficult if you have limited knowledge. Here are a few factors you should consider when shopping for disposable diapers.
1. Absorbency
Diapers function to hold your baby's mess, and you want it to hold as much liquid as possible. Go for diapers with high absorbency and won't leak when your baby soils them. The higher the absorbency, the fewer diapers you will need. This saves you time as you won't have to change frequently, and you get to spend less money since you won't need to buy so much.
2. Wetness Indicator Line
Wetness indicator lines help you know when to change your baby's diapers. They come in handy when you are a busy mom because you may not easily tell when your baby's diaper is full. The lines change color when it is time to change your baby.
3. Stretch and Fit
Diapers that contour to your baby's body mean they won't leak or restrict your child's movement. Choose diapers that fit your child depending on their age and size and those offering adequate movement around the waist. This way, your child can wear them as they grow without feeling uncomfortable.
4. Softness
Since young children wear diapers for a while, always feel the fabric before buying to ensure it is soft on your child's skin. Soft diapers protect your baby from infections and rashes, providing maximum comfort. For kids with sensitive skin, hypoallergenic diapers are the best. The diapers should be made of breathable materials that allow airflow to your child's bottom.
5. Budget
Some diapers are more costly than others. Although it may sound like a no-brainer, how much you are willing to spend on disposable diapers will determine the type you get. However, you should never compromise quality for price. You are better off investing in a premium brand that caters to your baby's needs than going for cheap, low-quality diapers that inconvenience you and threaten your child's comfort and safety.
It is also important to consider your child's age, size, and popping habits. This way, you can be sure the diaper you choose will optimally meet your baby's needs.
Huggies Snug and Dry Review
Huggies Snug and Dry come in sizes 1 to 7 to accommodate newborns to 35lbs-babies. You can easily find them in cute Mickey Mouse designs, and consist of 4-quilted layers that offer maximum absorbency. The diapers are fragrance-free, hypoallergenic, and do not contain latex and other harmful chemicals like parabens and phthalates that may affect your child. They can also hold up
The wetness indicator lines also tell you when it's time to give your child a diaper change and the diapers are contoured to provide extra protection against leaks. Huggies Snug and Dry gives your child the perfect fit with its stretchable waistband, and the material used is wood fluff pulp, which is chlorine-free to prevent airway inflammation. They also come with a cut-out for your child's umbilical cord.
Little Snugglers Review
Like the Huggies Snug and Dry, Little Snugglers consist of chlorine-free wood fluff pulp. They are ideal for newborns up to 35 lbs and come with contouring, 12-hour leak protection due to the Leak Lock system, and a breathable outer cover.
Little Snugglers feature a GentleAbsorb Liner that keeps liquids away from your baby's skin by pulling them away within seconds. You also benefit from the wetness indicator that changes color when the diaper is full and an extra backside barrier (available in preemie-size 2) that catches leaks before they pop out. The diapers are also lotion-free, hypoallergenic, fragrance-free, and do not contain latex. Little Snugglers come in sizes preemie (for babies up to 6lbs) – size 6.
Differences between Huggies Snug and Dry vs. Little Snugglers
Huggies Snug and Dry and Little Snugglers differ in the following ways.
Huggies Snug and Dry caters to babies between size 1 and 7, while Little Snuggles accommodates premature babies up to 6lbs to size 6. Little Snugglers, therefore, offer a bigger size range.
The Huggies Snug and Dry have an umbilical cut out, and babies from 8lbs can use them. However, they lack the soft back pocket available in Little Snugglers. On the other hand, Little Snugglers have an umbilical cut-out for premature babies up to size 2 for kids whose umbilical cords are still intact.
Although both diapers offer 12-hour protection, Huggies Snug and Dry comes with a quilted 4-layer liner for maximum leak protection. Little Snugglers, on the other hand, contains GentleAbsorb Liner that facilitates soft absorption. Unfortunately, the liner tends to bunch up when wet, which can become uncomfortable and cause leaks.
Huggies Snug and Dry is more affordable than Little Snugglers, making it ideal for parents on a budget.
Both diapers are designed to be comfortable. However, Little Snugglers are softer and include a breathable cover, which helps prevent skin rashes and redness by keeping your baby's skin dry.
Conclusion: Huggies Snug and Dry vs Little Snugglers
Huggies Snug and Dry and Little Snugglers are great diaper choices for your baby. However, Huggies Snug and Dry focuses on leak protection, and your baby can use them until you can start potty training. Little Snugglers, on the other hand, accommodates a wider range of baby sizes, including the preemie sizes, and are built for comfort. The back pocket also does an excellent job of making them more reliable as they can easily accommodate your little ones changing needs.
Overall, the Little Snugglers take the win despite their higher price!