Show and Tell Letter D Ideas for Preschool Kids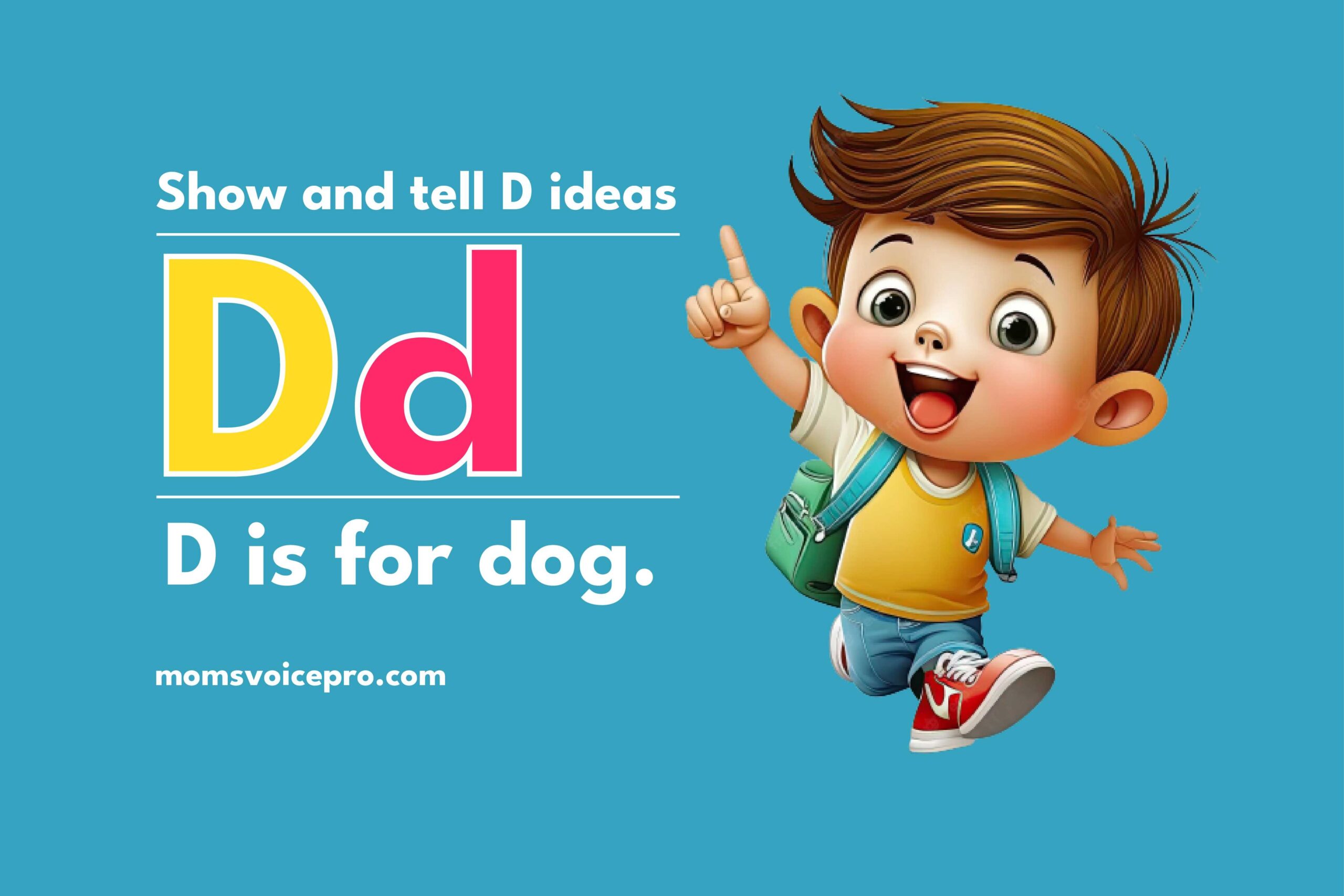 This article may contain links from Amazon and our partners. We may receive a small commission if you make a purchase through a link at no cost to you. Please read our disclosure policy.
Hello everyone and welcome back to our series of show and tell ideas. Today, I'm going to share ideas for all things that start with the letter D. And before we get started, there are a few tips to help you find show and tell items.
If you are a preschool teacher or a parent of a preschooler struggling to find the right show and tell item for your kiddo, think of things that children use every day. For example, you can find show and tell ideas for the letter D by going through items like toys, stuffed animals, books, movie characters, family members, food, or even drinks.
Show and Tell Letter D Ideas
Show and Tell Letter D: Conclusion
Show and tell ideas for letter D are so many and I'll continue to update this list. If there are other ideas that I've not included yet, you can share them at hello@momsvoicepro.com and I'll add them in this post as soon as possible.
Read Similar Articles: