Going Home Outfits for Moms: Everything You Need to Know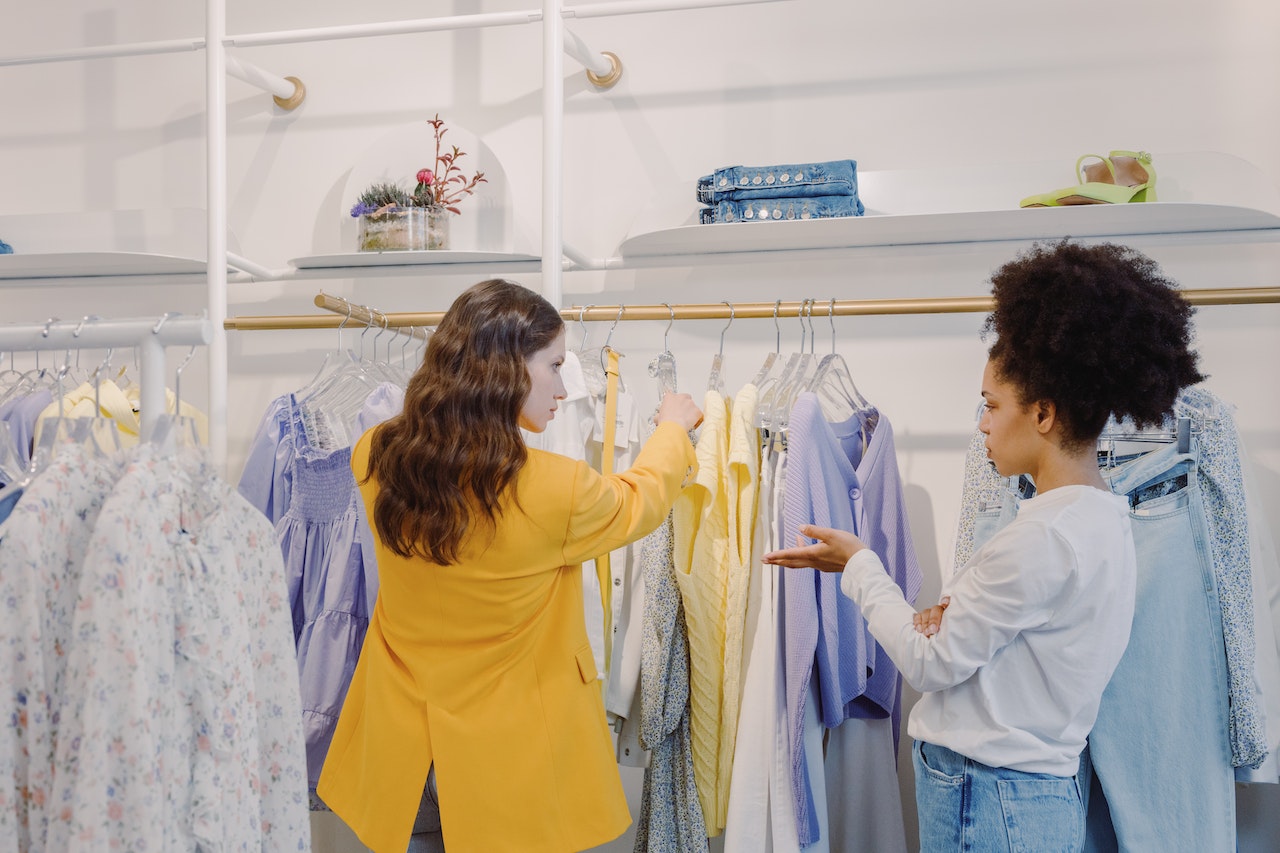 To ditch hospital gowns immediately after delivery, you must have various going home outfits for moms in your hospital bag. Your going home outfit should be comfortable and stylish. While the attire you will pick depends on your personal preference, the ultimate goal is to ride home from the hospital looking cute and at the same time, feeling comfortable.
What to Consider Before Picking the Right Going Home Outfits for Moms?
After giving birth, life is different in all kinds of ways. Your body has changed due to the weight gain during pregnancy, so you will likely need to dress differently. You will need new outfits to accommodate all postpartum changes.
You will also require going home outfit to look presentable after being discharged from the hospital. But before you purchase those new postpartum outfits, here are some factors you should consider:
Style and comfort: Moms like to choose going-home outfits based on taste. However, picking comfortable and good-looks postpartum wear should be your priority. You must consider packing pants or bottoms that will not hurt the surgical areas if you have a c-section.
Size: Pregnancy comes with weight gain, meaning you will wear clothes bigger than you wore before having a baby. Your maternity underwear and outfit should be at least significant.
Weather: There are plentiful options for every season. For winter, you should choose a going-home outfit for mom that will warm you. When packing postpartum outfits for summer, consider items that are loose and with dark colors.
Baby needs: Your baby might need to breastfeed on your way home. For easier breastfeeding, your little one, wear nursing loungewear, nursing tanks, or any boob-accessible top.
The Best Going Home Outfit for Moms
1. Nursing Dresses
Dresses are the best comfy option when looking for going home outfits for moms. They make you look presentable and stylish. If you have returned home from the labor ward, here are some of the best dresses you can wear:
Moms tend to overlook dresses, but they are a great option for those looking for something comfortable on warm days. A casual postpartum dress is an example of a dress that can give a priceless look while going home from the hospital.
2. Baikea
Baikea is a well-designed outfit with colorful patterns and an elegant hem that makes you more charming. It has a double-layered discrete feeding design that easily feeds your baby and prevents exposure. This outfit loose hemline cami dress quickly hides the post-baby belly. A flowing dress with a gorgeous floral print and female charm.
If you want to go home from the hospital looking pretty, a wrap dress can make this happen. These going home outfits for moms are designed with an adjustable neckline to make breastfeeding as comfy as possible.
Not only a perfect outfit for nursing moms, but it can make you look gorgeous during special events when you pair it with sneakers, a denim jacket, and a backpack. Working moms who want to appear casual in the workplace can also consider a wrap dress so long as they pair it with professional shoes and a fitted blazer.
4. Nursing Bra
Your breasts are likely to grow during pregnancy, making it difficult to wear your pre-pregnancy bras. And this is where nursing bras step in! With nursing bras, you can feed your baby without taking off your entire bra.
Nursing bras also provide the proper support without constraining you because milk production peaks around midnight. You will need a comfortable bra to hold your breast pad in place to avoid soaking sheets with milk.
5. Nursing Tanks
Just like breastfeeding bras, nursing tanks are must-have postpartum wear in every new mom's wardrobe. Depending on your preferences, you may skip bras and wear a nursing tank with a built-in bra instead.
Nursing tanks allow you to feed your baby without exposing your breasts to other people. They are designed with flaps and claps to enable you to breastfeed your baby in the doctors' waiting room or when pumping outside your house.
6. Postpartum Belly Bands
Postpartum belly bands are well-known for accelerating healing after a Cesarean section. Other benefits of belly bands include providing stability, improving posture, and increasing blood flow.
While postpartum belly bands have a list of benefits, some risks come with wearing the wrong band or wrapping it too tight. If you want to enjoy the full benefits of postpartum belly bands, select the ones with soft and elastic fabric. Also, consider the easily adjustable belly bands.
7. Leggings
If you are a new mom, you might think leggings are only appropriate during pregnancy. But this is far from the truth. However, there are leggings designed to help postpartum moms recover faster, especially those with a C-section. Unlike other leggings, postpartum ones have a high waist and compression features for supporting the abdominal and back muscles.
When shopping for this going home outfit, you should focus on the size. Going for the tighter ones is not always a good idea because they can do more harm than good. Wearing too tight postpartum leggings can impede your recovery process.
There are various types of leggings, including:
Maternity crossover leggings: They are underbelly leggings with a flat waistband to support the belly and increase mobility.
Over belly leggings: These going home outfits for moms have a high waistband with side pockets and hits at your ankle, highly waisted to help cover skin area that may expose your belly expands. With the over-belly leggings, you do not need any additional waistband for your tammy.
Maternity crossover Capri: Comes with a flat waistband to support your growing belly band and hits at mid-calf, thus giving moms sufficient freedom of moving.
8. Bamboo Nursing Hoodie
The bamboo nursing hoodie comes with a temperature-regulating fabric, which makes it the perfect option for all seasons. With a bamboo nursing hoodie, you will feel warm on chill days and cool during summer.
A bamboo nursing hoodie is designed with hidden zippers at the chest, making it possible to feed your baby without taking it off. And besides wearing it while going home from the hospital labor ward, you can also pair it with your postpartum sportswear when going for workouts.
Going Home Outfits for Moms: The Bottom Line
Now that you know the best going home outfits for moms, you can feel confident purchasing your desired one. These are great options for looking comfy and cute when you check out the hospital. Selecting a going-home outfit for mom comes down to personal taste.
Are you unsure about where to start? Consider following the necessities. Paring a great pair of leggings with a Bamboo nursing hoodie would make a fabulous coming home outfit for you, so while you shop, throw one of these leggings and dresses in your cart.