21 Realistic Ways to Make Money Fast as a Woman: Your Guide to Success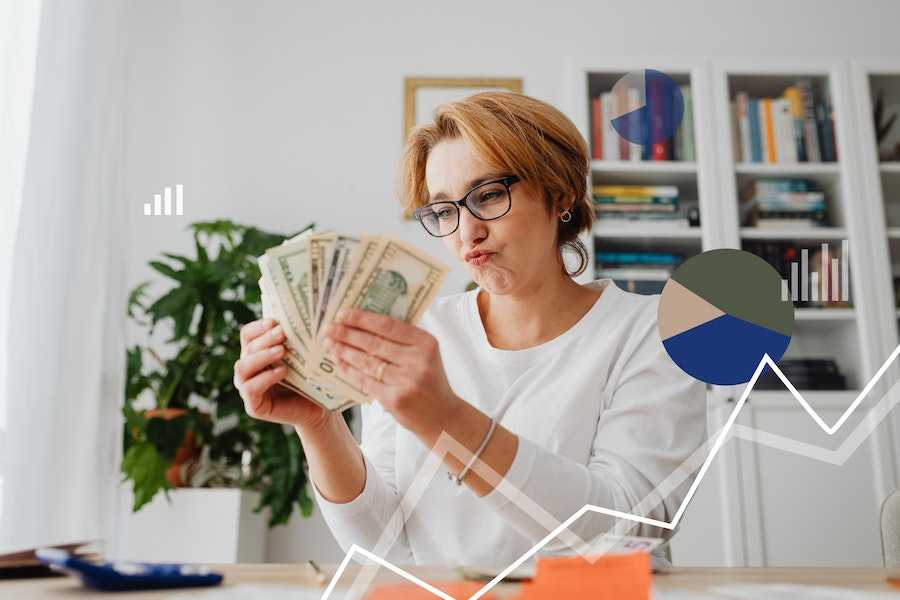 As a mom, you are always willing to do whatever it takes to provide for your family. However, you might still find yourself struggling to pay your bills, saving up for a holiday or a new kitchen. If you are in this situation, it means you need to know how to make money fast as a woman to make ends meet. This is why side hustles matter!
If your goal is to earn extra money on the side, there are plenty of side hustles that can make it happen. The coolest thing about some of these side gigs is that you don't need specific skills to succeed. Some people started without experience and zero start-up cost but they are now making six figures from their side hustles.
While the internet has created a wealth of opportunities, only a few people know exactly where to get these jobs. The good news is that there are tons of opportunities for women who want to bring in extra cash to the family while working online or offline. In this post, we'll share some fun and creative ideas on how to make money fast as a woman:
Great Side Hustles for Making Money Fast in Your Spare Time
As a woman, you may find lots of opportunities to work online or offline. But, do you know some of these remote jobs are not legit? Here are numerous legitimate jobs that allow you to make money fast as a woman. And most of them require zero start-up cost.
1. Social Media Influencer
Brands are looking for social media influencer to boost their popularity and reputation. If you have built a huge following on Facebook, Twitter, Instagram, or Pinterest, you can easily make extra income by influencing the buying habits of your audience. As a social media influencer, brands will pay you to post sponsored content about their particular product. With this job, you can also make money in the following ways:
Affiliate marketing
Hosting live webinars
Publish content for brands
Being an influencer is a great way for women to make money. But it takes time to grow your audience and start getting deals. If you want to become a successful social influencer, you first need to choose a niche. Moms who want to become social media influencers could select parenting, DIY crafts, food, or beauty niche. These are the best niches where you can quickly grow your online presence without doing much work.
Earning potential: $2,000 to $5,000 per month
2. Monetize Your Blog
Some people view blogging as a hobby. But that's not true. As a matter of fact, blogging is a lucrative hustle that can provide you with extra money or even replace your full-time job. If you love to create how-to-guides, news, gossip, and tidbits within a specific niche, then you could consider becoming a blogger.
However, there are a lot of things you should do before starting to monetize your blog. You should have enough content that Google loves, you should invest in link-building, you need to build an organic email list, and your blog should be seeing between 500 and 1500 visitors per day.
If you have put that kind of work into your blog, you need to monetize it. Here are the best ways to monetize your blog:
Joining Ad Networks
Affiliate marketing
Selling digital products
Offering professional services
Do remember that you are likely to increase your earnings when you use more than one method. For example, many bloggers like to mix both affiliate marketing and advertising.
Earning potential: $1 to $5,000+ per month
3. Taking Paid Online Surveys
If your goal is to make money fast as a woman, taking surveys can make it happen. There are numerous websites allowing people to take up surveys for leading companies like Amazon, Adidas, Apple, and Samsung, just to name a few. Such companies are desperately trying to find out what consumers want, and they are willing to pay individuals for market research. The more surveys you participate in, the more money you accumulate.
Surveys don't require a huge time investment. But be warned that some survey sites aren't legit. Therefore, it makes sense to read online reviews about the particular survey website you want to register. If you find negative testimonials about a survey site, don't take their surveys. Some of the legit survey websites include Harris poll online, OneOpinion, Survey Junkie, Swagbucks, and much more.
Earning potential: $1 to $75 per survey
4. Selling Ebooks and Online Courses
You need to be an expert at something to make money through selling eBooks and courses. For example, if you possess a particular skill like playing guitar, knitting, weaving, and so on, you can create an online course based on your knowledge. Once your course is ready, you could sell it on your own blog as long as it has tons of traffic.
If you don't own a blog, the only option is to post your online course on marketplace platforms such as Thinkific, Teachable, Udemy, or Podia. With these marketplaces, you find tools that make your entire online course creation process easier. Plus, these platforms have tons of traffic, which means you are likely to sell your course.
Women who enjoy writing can make passive income from selling ebooks. After all, once you've written an ebook, all you have to do is to market it to your readers and you can make multiple sales without any extra work.
The trick here is to create ebooks that your readers will want to buy. The topics to about are endless. For instance, if you are a parenting expert, you can create detailed ebooks about healthy recipes for your family, how to select a preschool for your child, internet safety for kids, weaning, and much more.
Earning potential: $2 to $200 per digital product
5. Try Freelance Writing
If you're talented at writing, this can be an excellent way to make money fast as a woman. Writing is a skill that can be used to work pretty much anywhere, especially as so much of it is done remotely. As a freelance writer, companies will pay you to do all kinds of professional writing, including covering things like texts for website pages, product descriptions, social media posts, online blog posts, and brand slogans.
If you love writing and don't mind investing some time into learning SEO and how to format your writing professionally, you can start selling your talents to businesses and brands across the internet and work right from your computer.
Earning potential: $200 to $5000+ per month
6. Become a Graphic and Web Designer
Graphics and websites go in hand. These two are more important than ever these days. From companies needing an ecommerce website to YouTubers needing a fancy logo, people are willing to spend good money on professionally designed websites and images. As such, women with these two skills are in a better place to make money fast than the ones with either graphics or coding skills.
Becoming a professional graphic designer requires a little bit of learning. You'll need to be adept with Photoshop, Adobe Illustrator, Canva, and other such software. You'll also need to create all kinds of professional images.
On the other hand, web designers need to learn basic programming languages like HTML, CSS, JavaScript, and PHP. While these coding skills are prerequisites for those who want to become professional web designers, you'll also need to learn the creative aspect of creating eye-catching web pages.
If you have a combination of both graphic and web design skills, you can offer your services to bloggers, businesses, and non-profit agencies in need of a killer website and professional images.
Earning potential: $5-$30 per hour
7. Sell Your Photos
Do you get lots of compliments once you post photos on social media? If so, it means you're talented in photography and you can turn these skills into cash. As a matter of fact, these days you don't even require a fancy camera to take quality photos anymore. Your smartphone has a good enough camera for making stock images, which makes this side hustle super easy and fun.
There are numerous websites you can submit and sell stock photos to several online stock photo retailers. By creating an account with photo stock sites like Shutterstock, Adobe Stock, Getty Images, 500px, Foap, and much more, you can start making money by uploading the pictures.
It's important to note that photo-selling works on a per download basis, which means you get paid a percentage of the price every time someone downloads your photo. Therefore, the more downloads your photos get, the more money you accumulate.
Earning potential: $2 to $99+ per download
Related: How to Make Money Selling Feet Pics Online
8. Offer Tutoring Classes Online
This side hustle is the best for those with an educational background. Whether you're knowledgeable in school subjects such as math, science, and English or you are an expert in a particular field, you can make hundreds of dollars by charging an hourly cost for anyone who wants to learn from you.
If you want to make money fast as a tutor, consider platforms like Tutor.com, TutorMe, and Preply. With these websites, you can sign up to become an online tutor and start earning right away. You could also offer tutoring services on listings such as Craiglist or even via social media.
Earning potential: $10 or more per hour
9. Become a Virtual Assistant
More businesses across the world are now offering their services remotely, which is good news for people who want to work from home. If you have an administrative background, experience as a secretary, and want to ditch the morning commute, working as a virtual assistant could be pretty sweet.
As a virtual assistant, you'll do a little bit of everything for your boss like setting up meetings, booking flights, responding to emails, scheduling appointments, and more. In exchange for these services, business owners will pay you a fair fee, generally hourly basis but sometimes on a per-project basis as well.
Earning potential: $10 to $30+ per hour
10. Sell Your Old Stuff
Everyone has things lying around that they don't need, from clothes to electronics. However, instead of leaving them in the back of your closet, you might want to take them to the internet and sell them. Platforms like eBay, Amazon, and Vinted allow you to sell your old stuff online with just a small service charge, and you'd be surprised at how much you can make.
This is a great hustle to make money fast as a woman as it takes a few minutes to create a listing and sell it to people across the country. You'll have to spend a little bit of your time on posting and packaging, but these cost a minimal. If you enjoy selling your stuff online and become adept at attracting sellers, you could even consider buying old items in bulk to resell them.
Earning potential: $5 to $200+ per item
11. Work as a Recipe Creator
Have you noticed that your parents often come to your house for Sunday dinner rather than the other way round? Do your kids prefer the food you've cooked at home to going out to eat in a restaurant? If you can tick all these two questions, then you can be labeled a 'good cook.'
You can turn your cooking skills into cash by creating recipes for classic dishes and sharing them with the rest of the work. Use platforms like Amazon, Kraft Foods, and food magazines to sell your recipes.
Many companies are looking for recipe creators to work remotely. You could take advantage of these opportunities to share your skills with others in exchange for some dollars. With this job, companies will pay you to create recipes for restaurants, food manufacturers, or people with particular dietary concerns.
Earning potential: $10 to $30+ per hour
12. Become an Uber Driver
Another way to make money fast as a woman is to become an uber driver in your spare time. As long as you can meet a few basic requirements, you can easily become a driver for one of these companies and start offering lifts to people around your area to make extra money in your spare moment.
The amount you make via uber will depend on where you're located, how much demand there is for drivers, and how often you do it. With that said, even if you just offer rides for a couple of hours each night, you could easily make enough money to spend on the things you enjoy.
Earning potential: $15 to $22+ per hour
13. Start Hairdressing Business from Home
It is expensive to set up a salon. You need financial resources for leasing the premises, buying equipment, and permit applications. But what many stylists don't know is that they can open a home-based salon to cut some of these start-up costs.
While hairdressers working from home are free from the financial burden of rent, this kind of business has some downsides—you can be in trouble once a get injured in your home. However, this drawback should not discourage you from starting this side hustle.
All you need before working as a hairdresser from home is to put the requirement in place. Make sure you have the permit, tools, design the space, and review your insurance.
Earning potential: $10 to $15+ per hour
14. Deliver Groceries and Food
The delivery economy is becoming popular. And with Covid-19 restrictions, more people prefer to stay at home due to the spread of the virus, increasing the demand for delivery services. The demand for food and grocery delivery means more opportunities for those who are interested to make money by making deliveries.
With reliable transportation, a smartphone, and some extra time, you could earn a solid income by working when and where you want. As a delivery driver, your job will be to shop for groceries and other foodstuffs and then deliver them to consumers' doorstep.
If you're willing to work as a shopper and deliver driver during your spare time, companies like Instacart, Shipt, Doorcash, and Deliv allow you to sign up as a delivery driver. The advantage of this kind of side hustle is that you don't need specific skills and you can set your own working schedule as well.
Earning potential: $10 to $20+ per hour
15. Offer Pet Grooming Services
Many pet parents don't have time to make their four-legged friends look their best. If you have a flair for style and a desire to help pets look great, a grooming job will be a natural fit. With this job, pet owners will pay you to wash, trim, and brush their furry friends and other pets.
Before you start your home-based pet grooming service, you'll need to find a space such as a basement or a mobile van in your garden. Your grooming space should be easily accessible. You'll also need to invest in the right tools like shampoo, scissors, clippers, grooming table, sink, towels, combs, and other equipment.
Instead of a home-based pet grooming service, you may also consider working as a mobile groomer where you'll be grooming pets in the homes of your customers. As long as you have a mobile van to carry the necessary grooming tools, then you are good to go.
If you doubt your grooming skills, it makes sense to enroll in a grooming course to hone your skills. National Dog Groomers is a good place to start your grooming education. By attending at least one NDGAA Workshop, you could become a National Certified Master Groomer.
While getting a grooming certificate is not a requirement, it can help you to stand out from the crowd. Pet owners are likely to hire you if they realize you have some educational background in animal care or a course in pet grooming.
Earning potential: $10 to $25+ per hour
16. Rent Out Baby Equipment
When your kids get older, you may wonder where to take their gears and other stuff. But you can actually start renting them out at a small fee. Some of the common baby equipment that you may rent out include car seats, strollers, toys, high chairs, and baby carriers.
If your hometown is a tourist hub, starting a baby gear rental business could be a great way to earn money fast as a local parent. Oftentimes, traveling parents don't carry some of their baby items when they are going on vacation. Instead, they prefer to rent them out, making it easier for local women to earn a few dollars by offering baby item rental services.
You could also rent out baby equipment to your local daycare or preschool. These learning institutions may sometimes require extra gear for their growing population.
Earning potential: $1 to $20 per item in a day
17. Coach a Youth or Amateur Sports Team
Female sports coaches are in demand now more than ever. If you are a former player with an interest to help out the next generation, working as a sports coach can be fulfilling on many different levels. As a matter of fact, there are many amateur clubs out there paying for coaches to pass their knowledge and skills by training the athletes.
Parents are hiring sports coaches for preparing their kids to become pro athletes. Schools and colleges are always on the lookout for coaches and their assistants. While sports coaching opportunities are readily available, you are likely to be considered if you are a former player of the game you'll be coaching.
Earning potential: $30 to $100+ per hour
18. Start a Pet Waste Disposal Business
If you grew around pets, chances are you have been scooping pets' poop throughout your life. This kind of experience is crucial when starting a scooper business. While this may not be a glamorous business, it's the most lucrative in the pet care world. In fact, some individuals are earning thousands of dollars by doing this job during their spare time.
With a mini truck, cleanup tools, and waste disposal system, you can start scooping pet poops in your local area at a small charge. The amount you make via poop-scooping business will depend on the number of pets, size of the yard, and type of property. You might also give a discount to new customers who want to try your services.
Earning potential: varies from customer to customer
19. Rent Out Part of Your Home
The popularity of Airbnb across the world has made it possible for people to make money fast by renting out part of their homes. If you have some extra space or spare rooms, why not turn them into a steady source of cash. The amount of money you charge depends on factors like where you live, the time of the year, and the size of the room. Do remember that, the more days your guest stays, the more you earn.
Renting out a room on a short-term or long-term basis is a great way to make money fast as a woman. If you have a spare room and don't know how to get renters, you could list your free spaces via sites like Airbnb, PeerSpace, ShareMySpace, and Stashii. Besides the money factor, this option enables you to meet people from across the country and around the world.
Earning potential: $300 to $500 per month for one room
20. Provide Babysitting Services
Babysitting is a popular side hustle for teens. But many parents prefer to hire a stay-at-home mom to watch their children. They are even willing to pay higher rates to moms, making babysitting a great way to make money fast as a woman.
You don't need a college degree to become a babysitter. However, having completed courses like babysitting courses, CPR and first aid training gives you a greater chance to get a babysitting job. Besides these certifications, you need to love kids and have real-life experience in child care.
With babysitting, parents will pay you to help them get kids ready for school, wash their kid's clothes, prepare meals for their children, help them with homework, change diapers, and transport the kids to and from school.
If you are new to babysitting, you may wonder how to get started. Luckily, finding babysitting gigs is not that hard these days. A good place to start is to sign up with babysitter websites like SitterCity, UrbanSitter, Helpr, and NanyLane. With these websites, you can quickly create a profile, connect with clients, and start earning right away.
Earning potential: $15 to $20+ per hour
21. Work as a Hometown Tour Guide
If the town or the city you call home is a magnet for tourists, you could make some extra money fast by just showing them around. Whatever you'll earn as a local tour guide depends on factors like location, workings hours, and the type of guide you are.
Some cities like Washington DC, New Orleans, and New York require a permit or license before starting to work as a tour guide. Fortunately, obtaining a permit is not a requirement in most cities. You only need to possess some basic skills like communication, organization, leadership, and customer service mindset.
Serving as a tour guide in your hometown is a great way to meet new people, but this fun side hustle will also help you earn extra money in your spare time. If you don't know where to start your tour guiding gig, try peer-to-peer travel sites like SnappyGo, HipHost, and Airbnb Host Experience. These websites allow local tour guides to sign up and start connecting with tourists right away.
Earning potential: $8 to $15+ per hour
How to Make Money Fast as a Woman: Conclusion
How do I make money fast as a woman? If you have been asking yourself this question, you got the answers now. As a mom, it is important to have your own money instead of relying on someone else. Fortunately, there are plenty of opportunities for women these days than ever, and they don't require specific skills or a college degree.
If you don't like sitting on a computer to complete particular tasks, you can still work offline and make good money. Some side gigs like babysitting, renting out space, gear rentals, and sports coaching doesn't require you to have an internet connection to start earning.
If you enjoyed this article, you can find more family finance tips and ideas in these blog posts: