Is Selling Feet Pics Dangerous? Here's What You Should Know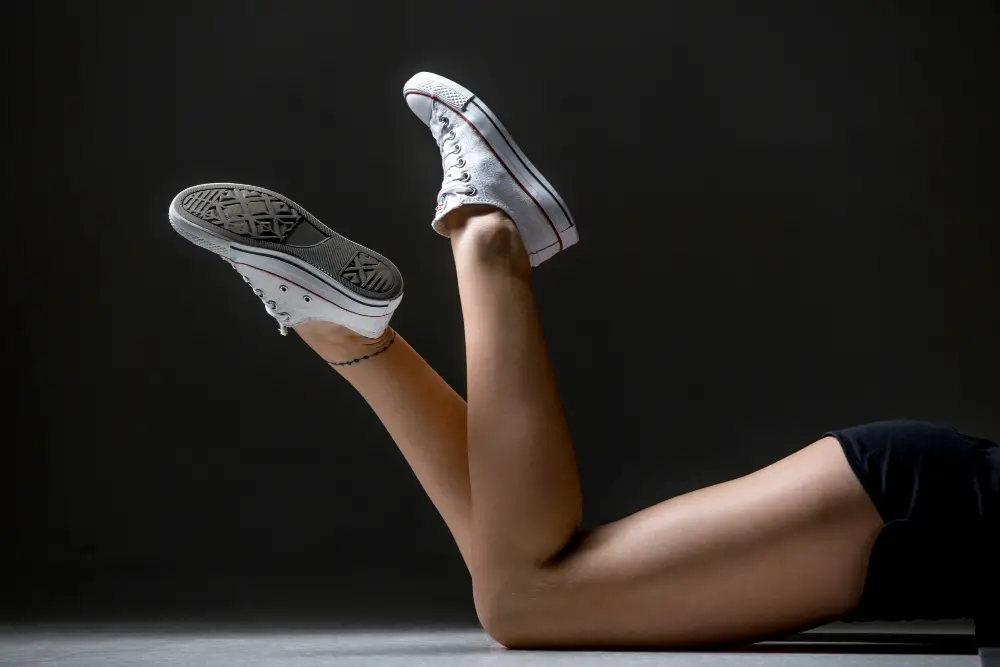 This article may contain links from Amazon and our partners. We may receive a small commission if you make a purchase through a link at no cost to you. Please read our disclosure policy.
Is selling feet pics dangerous? It is a question everyone is asking on the internet. At first, it sounds ridiculous until you realize there's a woman who makes $9800 every month selling foot pics on the internet. And today's post, we want to show you the following:
Let's dive right in.
Is Selling Feet Pics Dangerous?
Selling feet pic is safe for two reasons.
In fact, most feet-selling platforms respect the privacy and safety of their feet creators. The bottom line is selling feet pics anonymously gives you an edge since no one will be in a position to guess who you are.
How Do I Sell Feet Pics Without Getting Scammed
Just like any other online business, you can get scammed when selling your feet pics online. If you want to start feet-selling business and don't know how to avoid scammers, here are a few helpful tips:
1. Use the Right Payment Methods
You can get paid using numerous payment methods for your foot content.
Trusted websites like FunwithFeet have their payment system in places like PayPal, Cash App, Venmo, and Payoneer. Before committing yourself to any platform, knowing the accepted payment methods and whether you can use them is essential.
Most trusted feet selling websites don't allow or recommend you to deal with a buyer outside the platform for two reasons.
First, you may get scammed out of the platform. Second, it violates their terms and conditions. If you want to sell feet pics on your website, choose a payment platform that protects you and the blogger.
2. Don't Ignore the Power of Watermark
Watermark acts as a trademark.
Adding watermarks will prevent scammers from stealing or using your feet' pics without authorization. Large stock photo sites like Shutterstock have successfully sold images because they have incorporated watermarks to avoid theft and fraud.
If you log in to Shutterstock, you'll see a light-colored and translucent label plastered on the image. When a buyer pays and downloads the pics, the marking disappears.
3. Sell Your Pics Via Legit Platforms
If you want to remain anonymous or don't have the necessary infrastructure to sell via your website, you can sell feet pics via reliable platforms.
Websites like funwithfeet, feet finder, Onlyfans, Instafeet, and stock photo sites allow the buying and selling of feet pics. They match professional sellers with legit buyers and facilitate a safe transaction. If you have no clue how to sell feet pics online, stick with the reputable websites mentioned above.
Selling pics on social media or through your website increases the risk of being scammed if you fail to take the necessary precautions.
4. Ask for Upfront Payment
Never release or send your feet pics and videos without receiving full payment. That's the only way to protect yourself from illegitimate buyers who want your pictures, promise payment, and fail to pay.
You can send the buyer a preview of pics with a watermark. You can send the real pic without a watermark when you receive the payment. Many buyers are familiar with the process and won't refuse to pay for your pic in full.
You'll have instances where a customer disputes or demands your content without payment. In this case, you can report to the admin for clarification or sort out any issues.
Why Do People Buy Feet Pics and Videos
People buy feet pics for different reasons.
Individuals with foot fetishes buy feet pics to satisfy their cravings. They buy it for arousal. In other words, they use feet pics to achieve sexual satisfaction.
Feet fetishes also worship feet. They search for the best pics and spend time admiring them. Many people develop a fetish for feet in their childhood and view them as genitals. Bloggers, marketers, and foot care companies also need foot pictures for their businesses.
How Much Should I Price My Feet Pictures?
The base price for feet pics ranges from $5 to $200 per image. However, there are different factors that may determine how much you charge for the feet content:
Understand the client you have: Your rates will be high if your clients are bloggers, foot care product owners, branding firms, show factory owners, and show magazine owners. Those clients will only pay high for high-resolution photography or video.
If your clients are feet fetishes, the rates will be lower because you don't need an expensive camera or additional photo editing.
Type of feet pics: Slender and arched feet will fetch high prices, while not so slander and arched feet will fetch lower prices.
Is It Legal to Sell Feet Pics Online?
Feet pics are not illegal to sell or distribute online.
You can sell images online if you are 18 years and above. Selling a feet image or video is allowed and recognized in America, Europe, Australia, and other countries. However, in a country with strong religious beliefs, they may prohibit the sale of pictures.
Is It Dangerous to Sell Feet Pics: The Bottom Line
Is selling feet pics dangerous? No. A huge market already demands your feet pics and videos daily. It is something that you can do if you are interested. However, you will need first to find your target market.
We hope you enjoyed this article. Please check out our post on How to Sell Feet Pics Online While Pregnant for more helpful tips and ideas!