The Best Montessori Toys for Babies—Your Ultimate Guide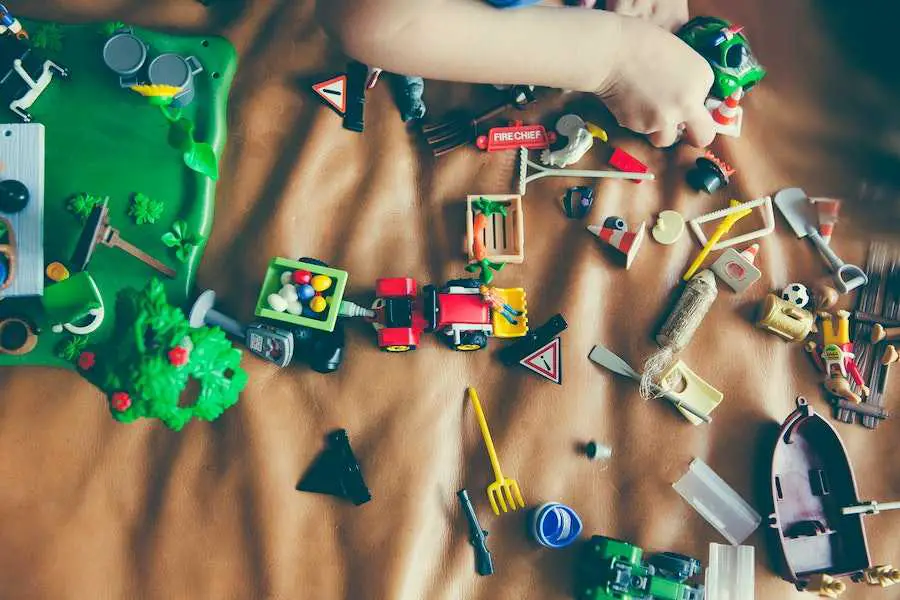 This article may contain links from Amazon and our partners. We may receive a small commission if you make a purchase through a link at no cost to you. Please read our disclosure policy.
Are you looking to give your baby the best start in life? Then consider investing in Montessori toys. While these toys may be more expensive than traditional ones, they offer many benefits to infants and toddlers. This guide will discuss what best Montessori toys for babies are and how to pick the right ones for your baby.
What are Montessori Toys?
Montessori toys are an educational approach that Maria Montessori developed in the early 1900s. This approach allows children to learn at their own pace and encourages development through hands-on activities, exploration, and self-regulation. The main goal of this approach is to foster independence and self-regulation in young children.
The best Montessori toys for babies are often made from natural materials such as wood or cloth and feature bright colors, shapes, textures, sounds, and movements that appeal to babies' developing senses.
Factors to Consider When Picking Montessori Toys for Babies
When considering which type of toy is best for your baby, there are several factors you should take into account:
Age Appropriateness: Make sure the toy is age-appropriate for your baby. Many manufacturers will specify an age range on the packaging; however, caution is essential if a toy looks too advanced for your child's age group.
Safety: Check that all parts of the toy are secure before giving it to your baby. Look for any sharp edges or small pieces that could pose a choking hazard. Also, ensure the material is non-toxic and free of harmful chemicals or dyes.  
Durability: The materials used in making a toy can significantly impact its durability and safety. Natural materials such as wood, cotton, and wool are ideal because they are strong enough to withstand playtime but gentle enough for a baby's delicate skin. Avoid plastic or glass, as these can be hazardous if broken or ingested.  
Colors: Bright, bold colors stimulate babies' senses and encourage exploration. Look for toys with contrasting colors or ones that feature different hues of a single color – this will help babies distinguish between shapes and objects more easily. Additionally, try to pick out toys with warm and cool tones, as this will further heighten the experience.
Developmental Benefits – Look for toys that will help stimulate your baby's development in terms of physical coordination, cognitive abilities, creative thinking skills, language acquisition, etc.
The Best Montessori Toys for Babies
Suitable Montessori toys can play an essential role in helping your baby develop their full potential during their early years of life.
By considering factors like age appropriateness, safety, durability, and developmental benefits when picking toys for your little one, you can ensure they get the most out of their playtime experiences with these unique learning materials.
This ultimate guide gives you all the information needed to choose some tremendous best Montessori toys for babies explicitly tailored to your baby's needs.