11 Unique Baby Shower Venues That Your Guests Will Love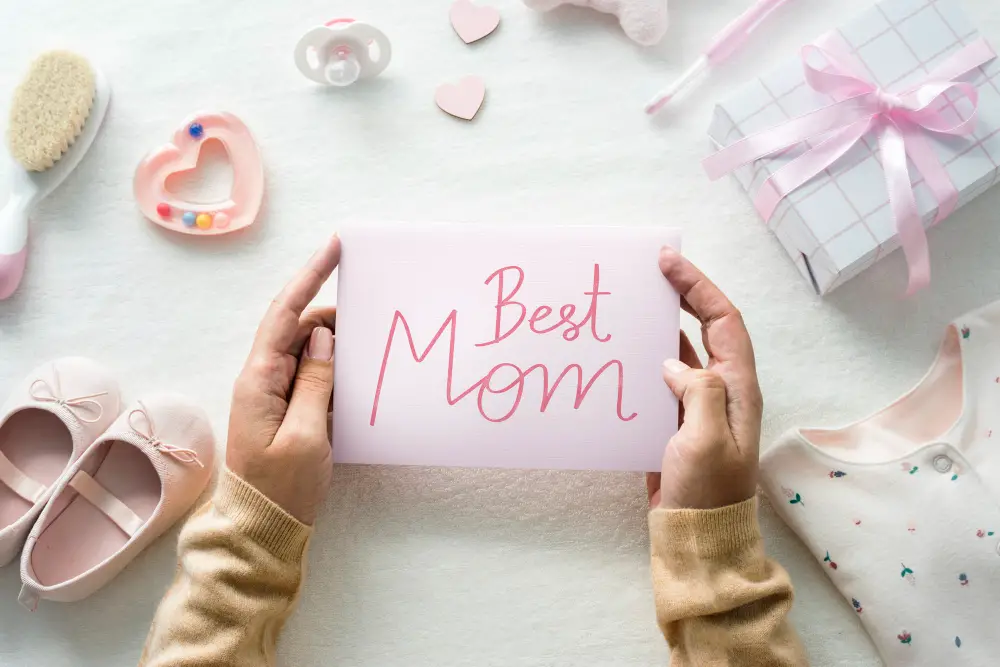 This article may contain links from Amazon and our partners. We may receive a small commission if you make a purchase through a link at no cost to you. Please read our disclosure policy.
Motherhood is an exciting journey, and one way to celebrate is by holding a memorable baby shower in anticipation of the newest member of the family! Traditionally, the mother-to-be's close friends and family members would host the baby shower. However, it is not uncommon for mothers to plan and host their own baby showers.
Regardless of whom hosts the baby shower, where you hold the event can make a significant difference in the success of the baby shower. As such, it is crucial to choose the right venue to fit the event's needs. Read on for tips on how to pick your ideal venue, as well as baby shower venues to host a memorable event.
How to Pick a Baby Shower Venue like a Pro
When choosing baby shower venues, there are important considerations you should make to ensure it serves the day's purpose well. With the many venue options available, it can be frustrating getting the right one for you. To help you make the right decision, here are a few factors you should consider before settling on a baby shower venue.
Budget
When picking baby shower venues, ask yourself how much you are willing and able to spend. While the budget can be as small or as big as you would like, you want a venue that you can comfortably afford.
Remember that you don't have to spend lots of money to achieve a memorable baby shower. Also, although it may be a small intimate party, costs can stack up quite fast. To ensure you don't spend more than you can afford, make a baby shower budget to help guide your venue choice.
Number of Guests
How many guests do you expect to have during the baby shower? Your baby shower venue should be big enough to accommodate all the guests. On the same note, some venues may charge more for a large number of guests, which makes it necessary to consider your budget.
If the baby shower includes kids, the venue should be kid-friendly and offer kids' activities. With this in mind, a poolside venue will not be appropriate if kids are invited due to the risk of accidents.
Weather
The weather plays a crucial role in determining event venues. Since baby showers usually happen when the mom-to-be is nearing her due date, she may likely be physically uncomfortable. Outdoor venues are great for when the weather is neither too hot nor too cold, while you can use indoor venues regardless of the weather.
If the baby shower is an outdoor event, it is advisable to have an alternative in case the weather changes. You can also choose a venue that offers both indoor and outdoor options for flexibility.
Features and Services at the Location
Check the services the venue offers, such as whether they provide after-party clean-up. Also, go into details about the venue's features to ensure it provides convenience. These include flexible seating, accommodation of guests with disabilities, whether or not you can decorate the venue, as well as if it offers choice décor. The available features and services will help you know what you need to make the baby shower successful and memorable.
Accessibility
When choosing your baby shower venue, pick a location that all your guests can easily access. You will have to consider whether most of your guests drive or if they can access the venue through public transportation. A conveniently located venue for all your guests will make it easy to get to the venue.
Places to Host a Baby Shower
There are numerous places besides your home suitable for hosting hold a stellar baby shower. Here are the best baby shower venues your guests will love:
1. Golf Club
Golf clubs offer a serene and private environment for hosting a baby shower with your loved ones. Most golf clubs rent out rooms for events and are also popular venues for weddings. Consider using one for the baby shower as it offers exclusivity and beautiful views of the golf course. Golf clubs also provide linen, chairs, and tables, and the staff can help you plan and coordinate the baby shower.
2. Barn
A barn baby shower venue is unique and versatile and gives you lots of theme options. It also lends a rustic and laidback appeal that is perfect for baby showers. Regardless of your theme idea, you can always create an inviting atmosphere with a barn venue as it is natural and has a homey vibe. However, consider the location of the barn to ensure you don't spend more than your budget. Since barns are becoming a popular choice, it is advisable to book in advance.
3. Rooftop
Rooftops offer beautiful views, especially if they overlook the beach or a city. Hosting a baby shower on a rooftop comes with ambiance, beautiful backgrounds, and a great way to spend time with friends and loved ones. Host a late afternoon baby shower to enjoy breathtaking sunset views and city lights.
4. Beach
The beach is among the unique baby shower venues for a memorable party. The scenic ocean views make a perfect backdrop for a casual beach baby shower.  You have the option of grilling on the beach, providing light food and drink for the guests, and even having the event catered. With the vast beach space, you can accommodate a long guest list and play numerous beach games.
5. Community Center
Community centers are an affordable alternative to restaurants and rooftops if you are on a budget. They also have rooms you can book to accommodate a guest list of any size. However, you will have to bring your decor, food, and drinks.
Also, check whether your community center offers clean-up services after the party. Most community centers have multiple rooms, and you can always compare your local community centers to find a venue that best fits your preference.
6. Museum
Museums usually have rooms for corporate events or parties that you can rent for a baby shower. If the mother-to-be is a lover of art, hosting the baby shower in a museum is the perfect idea that combines the joy of motherhood with the mother's interests.
You can take advantage of the art gallery to host a stunning baby shower. Besides an art museum, you may consider a science or musical museum depending on the interests of the mother-to-be.
7. Botanical Garden
Since most botanical gardens double up as wedding venues, they may have different areas of the property suitable for baby showers. Hosting a baby shower in a botanical garden full of beautiful plants and flowers is a great way to enjoy the outdoors, relax and have a good time.
The plants also create a beautiful background, making decoration less necessary. If you plan on hosting a baby shower during summer or spring, a botanical garden is among your best choices.
8. Tea Room
Tea rooms offer elegance and an excellent setting for an intimate baby shower. You can bring your close friends and family to your favorite tea room for an afternoon tea party. Consider setting up different food stations to serve the guests during the baby shower. Since tea rooms usually have elegant decor, you won't have to spend much on decorations unless you want a specific baby shower theme.
9. Restaurant
Restaurants come with all you need to host a stellar baby shower. You won't have to worry about cleaning up the mess, and they may also have décor you can use. Restaurants are also more cost-effective than hiring an event planner, meaning you can save money for other important things like décor and gifts. Depending on the number of guests, you can book a few tables or the entire venue. Since it is not a private establishment, games may be limited.
10. Park
Parks are excellent baby shower venues as they are free and have lots of space to accommodate any number of guests. They are also kid-friendly if the guest list includes kids. Before using the park, familiarize yourself with regulations and rules from your local authorities to avoid being on the wrong side of the law. Since the baby shower will be outdoors, consider having tents on standby or choose a setting with shelters in case of bad weather.
11. Church Hall
Most churches have church halls or meeting rooms they reserve for functions and events. You can take advantage of your nearby church, especially if you are a member, to host a baby shower without spending much money.
They are affordable compared to other venues and may even be free for church members. However, you may have to bring your supplies as they may only provide tables and chairs, as well as a few catering appliances. Also, note that you may not serve alcohol at the premises.
Unique Baby Shower Venues: Conclusion
Baby showers are exciting and full of fun and good times. The above tips and baby shower venues can help you host a memorable baby shower within your budget and style preferences. Remember to explore your options and get creative until you find what works best for you.