28 Offline Side Hustles That Can Give You a Second Income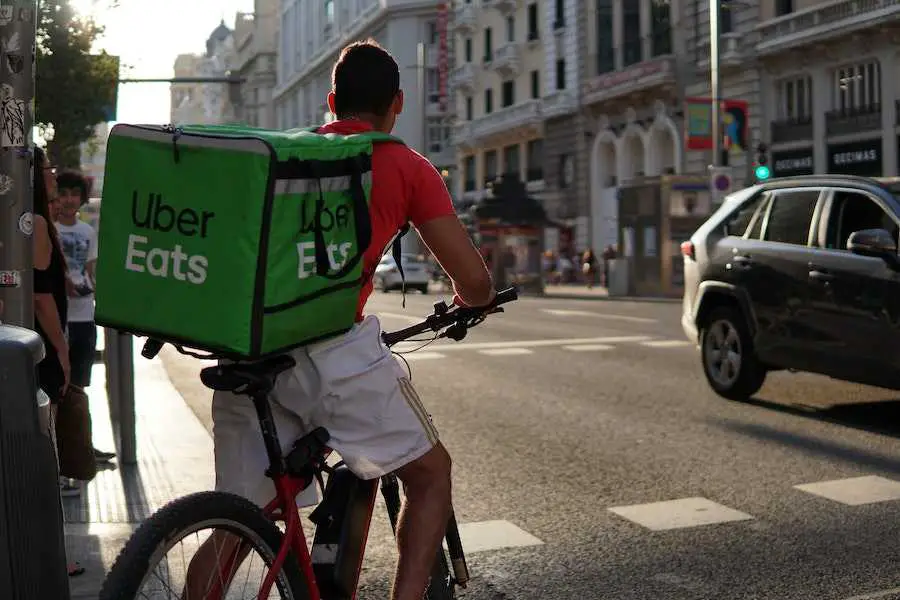 2022 has been a financially rocky year for the most part. Not only are gas prices through the roof, but the prices of essential commodities in the market have also shot up. Therefore, a single source of income may not be enough to cover your basic expenses and save a few dollars for a rainy day. If that is the case, you need to start a side hustle to supplement your monthly income.
Online income streams have always been the go-to for a secondary income, but did you know that you can make thousands of dollars when working offline? This article takes a closer look at side gigs you can do at home without a computer and internet connection.
Ideas for Making Passive Income Without the Internet
When you hear the word "sides hustle" you might think it's all about working on your computer. While many people prefer working online, you can actually make money by completing offline assignments. From car rentals to plasma donation and mobile dining, there's a lot you can do offline and get those extra dollars you are needing.
1. Renting Your Car
Do you have a car that sits idle in the garage? If so, you can rent out the car and earn extra income without lifting a finger. Most people have shied away from car rental companies because of their outrageous prices. Instead, they prefer to hire personal cars as they are less expensive and convenient.
Platforms like Turo and GetAround allow you to rent your car to willing renters and get a commission every time someone hires your automobile. The best thing about this side hustle is that you get to rent your car on your own terms, and they also cover insurance.
2. Renting Your Garage
If you feel car rental is not a good idea, you can choose to rent out the vacant garage space in your home. Most HOAs have strict rules for illegal parking, making it easy for you to find drivers willing to pay for garage space to park their vehicles. You can help by giving these drivers somewhere to park their trucks, boats, and RVs. With garage rental, you can make $200+ every month.
3. Listing Your House
Besides car rental, you can make money by listing your spare room on websites like Airbnb, Roomi, and Roomster. These sites allow you to rent out part of your house for a few days and earn extra income.
The advantage of this business is that you could only list the vacant rooms in your home, instead of the whole house. Some people only lease their lofts and ADUs. The platforms allow you to vet the tenants before letting them into your property. So, if you have any extra space, go for it. You have nothing to lose.
4. Bookkeeping
If you are good at data entry and enjoy keeping things in order, you should consider becoming a bookkeeper. Companies will pay you to help them file receipts, record sales, and manage payroll. While you don't require formal education to work as a bookkeeper, it is extremely important to have specific skills like organization, management, and attention to detail.
You might have to take a six-month online course to become a certified bookkeeper. Once you get the certification, you are likely to get a better job with higher rates like $50 per hour.
5. Doing Yard Work for Customers
Are you a handyman, or do you have a considerable DIY skillset? Turn your skills into cash by offering yard work services for a fee. Offering handyman services is not a glamorous side hustle, but you could make good money helping other people with yard work.
The demand for handyman services increases during spring as it is the season that comes with heavy yardwork and landscaping. From debris removal to pruning and trimming, there is a lot you can do to make that extra dollar you need.
6. Dog Walking
Dog walking is an activity that aids in enhancing the well-being of your furry friend. As long as you love pets and are willing to work, being a dog walker is a great way to make money in your spare time.
The money you get as a dog walker depends on your location, working hours, and the number of dogs. For instance, you could earn $25 in San Francisco by taking a dog for a-30 minutes stroll. If you are a beginner walker, use websites designed for dog walking such as Rover, Wag, and PetBacker to connect with pet parents looking for these services.
7. Mystery Shopping
Unlike other side hustles, mystery shopping is a risk-free and easy way to make money offline. Mystery shoppers get paid to pose as a customer and provide feedback about specific things a company wants to know in their store. Employee conduct, customer service, and product quality are some things a company may want to know.
Mystery shopping is not a high-paying side hustle, but it is fun. With this job, you could make between $5 to $20 for a typical assignment. While you cannot get rich working as a mystery shopper, the money you earn could help you to bridge the gap in your financial goals.
8. Accepting a Roommate
Most people would not believe it is possible to earn money by taking in a roommate as there is no actual hustling. The truth is you could rent that spare bedroom to your friend or anyone looking for a place to live. Living with a roommate is tricky, especially if you are not the homeowner. You need to find out if your lease agreement allows you to bring in a roomie. If it does, the better.
With roommates, you can split the rent, entertainment expenses, and utility bills. The money you can make with this side hustle depends on factors like the number of roommates, size of the room, and location. For instance, living with one roomie could help you save up to 30% of your monthly housing cost. This example implies that the more roommates you have, the more money you can accumulate.
9. Photography
If you are an avid photographer, you can earn good cash doing what you love most — taking pictures. While smartphones have watered down photography, some people still prefer traditional point, click, and shoot photography. Make extra cash by offering professional photography services in your area.
You need to brush up on your photography skills if you want to excel in this kind of business. For instance, you might want to sharpen your photo editing skills using the right software like Adobe photoshop.
Be on the lookout for weddings, graduation parties, birthdays, and other events. Besides networking with close friends and family, you can get photography gigs by contacting magazines and marketing companies.
10. Tutoring
If you possess unique skills like playing guitar, you could earn money by sharing your knowledge with students during your spare moment. Some parents don't believe in online teaching and are willing to pay good money for one-on-one private tutoring.
This side hustle is also ideal for people who are adept at a particular field. For example, if you are a retired teacher or have knowledge of school subjects like math, science, and English, you can help students with assignments at a fee.
11. Using Your Yard as a Temporary Parking Lot
Renting a parking lot is another offline side hustle for those who live in a big city, near a train station or airport. To get started, the first thing to do is clean up your yard and arrange clear parking spaces. The next step is to market your parking space on social media and other platforms. Make sure to include the pricing plan in your ads.
12. Renting Out Extra Land
Do you own more acres than you need? Instead of leaving the land vacant, you can rent it out and earn some extra money on the side. Most people want to practice light agriculture and are willing to pay you some dollars to use it. As a matter of fact, ESR says about 39% of farmland in the US was rented, meaning you are likely to get a customer for your property.
You can earn as much as $250 per month by renting out an acre of land. Of course, your earnings depend on location, topography, and size. Still, you have nothing to lose by renting out your extra land, but a lot to gain.
13. Starting a Babysitting Service
If you love kids, you should consider offering babysitting service at home. All you do is look after kids for some time and get paid by their parents. Being a babysitter is an excellent way to make money if you are a telecommuter. You can do your regular job while keeping a close eye on the kids.
It is worth noting that kids can be quite a handful. A great deal of responsibility is necessary to excel in this business. If you are not up to the task, it is better off to explore other options.
14. Becoming a Caregiver
If being a babysitter is not your cup of tea, then maybe you can become a caregiver. With this job, companies will pay you to look after the sick, elderly, and people living with disabilities. Caregiving is an excellent side hustle, but it is not for everyone. You require a lot of patience and excellent communication skills to work as a caregiver.
Remember, caregiving is much more than just running errands for the person you are caring for. It also involves a considerable amount of offering both physical and emotional support. If you feel like it is something you can handle, then go for it.
15. Holding a Garage Sale
A garage sale is a great way to get rid of stuff you don't use and make some money while you are at it. Remember, one man's poison is another man's treasure. You can advertise your stuff on social media to spread the word about your garage sale. Ensure you have an organized garage sale for the best results. Group similar items together and set a fair price for your items.
16. Starting a Food Truck
If you are always getting compliments about how delicious your food is, then starting a food truck could pay off your favor. The advantage of mobile dining is that you can sell food without investing in a brick-and-mortar restaurant, cutting down the cost of running a food establishment.
Food trucks are especially great for the summer and festivals. You can rent a food cart during these periods and install all the necessary kitchen appliances in it. Some trucks even come with all kitchen appliances pre-installed. You will make enough money to cover your operating expenses and have enough leftovers for yourself.
17. Offering Moving Services
Packaging, hauling, lifting, loading, and offloading are some of the activities that make moving difficult. Whether it is a local, interstate, or international move, people always need some help, meaning you could take advantage of those relocating and offer them some moving services.
When close friends and family are unwilling to help, you can always hire a mover. Alternatively, you can help others move and make a quick buck. Starting and running a moving company is not easy. You require a truck, some legal documents, and workers.
Due to the start-up costs, you can team up with your friends to split the expenses. That way, you can make more money and reduce your workload.
18. Taking Part in Medical Research
More medical firms across the country are looking for human volunteers to participate in their medical research. This job involves testing different types of medicine that have passed animal trials. These tests can take a few hours, weeks, or even months.
You don't have to worry as these tests are 100% safe and won't harm you. For extensive research, you will have to stay in the medical facility where the investigation is being carried out. However, the medical firm will pay you generously for your time.
19. Exploring Car-Wrapping Opportunities
People are always looking for new avenues to spread the word about their businesses. Since billboards and digital media are saturated with competition, smart businesses use car-wrapping to promote their products and services.
You could make a quick buck by wrapping your car with a company's advertisement. Wrapping your car does not damage it, but in fact, protects it. You can earn between $200 and $1,000 for wrapping your car. Once you finish the advertisement duration, you can remove the wrap and use your car as you normally would.
20. Starting a Cleaning Service
If you love keeping your space spick and span, then maybe you should consider starting a cleaning service. You don't have to quit your regular job. You can choose to work on weekends and holidays. All you need is a handful of cleaning equipment and supplies, and you're good to go.
Be sure to advertise your services on social media platforms to get a ton of clients in your region. Also, be clear about your rates and availability to avoid any confusion.
21. Renting Out Storage Space
Make use of any extra space you have in your home and store people's stuff at a fee. That's right, with platforms like neighbor.com, you can rent storage space where folks can store their stuff for a fee. The best part is that you don't need hundreds of square feet to rent out storage space. Your garage, attic, or basement will do just fine.
22. Donating Your Plasma
Plasma is the liquid component of blood that contains blood cells, hormones, and other blood components. While donating plasma isn't exactly a side hustle, it's still an excellent way to make extra cash.
You can earn between $20 and $50 by simply donating your plasma. However, the American Red Cross allows individuals to make plasma donation only once every 28 days. If you think these restrictions could hinder your efforts to make more money, you can try private companies as they don't have limitations on plasma donation.
23. Car Wash Service
No one loves to drive around in a dirty car, but few people have the time to wash their cars. You can start a car wash service and let people pay you to keep their cars clean. You can start with your close friends and neighbors before looking for customers in your area.
If everything goes well, you should consider expanding into car detailing. This is a more intricate form of car washing that involves waxing, polishing, and a lot more.
24. Helping People Renovate Their Homes
Do you have an innate gift for decorating homes and revamping tacky rooms into elegant spaces? If so, you should start helping people renovate their homes for a fee.
There are two approaches you could take for this side hustle. You can quote the renovation materials and come in during the actual work. Alternatively, you can buy both the equipment and do the renovation work.
The letter is the better option because you can also make a profit when buying renovation supplies. However, if you're strapped for cash, you can only offer renovation ideas and do the handy work.
25. Selling Recyclable Stuff
Selling recyclable items allows you to make money while protecting the ecosystem. Things like plastic bottles, aluminum cans, and glass bottles sell for a couple of cents when you recycle them. While a few cents are certainly not a lot of money, you can scale things up and make it serious.
Hold a recycling drive in your neighborhood, where you can collect as many recyclable materials as you can. You can even partner with local schools and restaurants to handle all their recyclable items and make a severe killing from selling them.
26. Providing Snow Removal Services
If you have a snow shovel and free time during the winter, you should consider offering snow removal services. You don't have to wait till winter to start. You can start promoting your services to friends and neighbors so that they can book you in advance. You can earn a couple of extra bucks removing snow from people's driveways and doorsteps.
27. Selling Your Hair
If you take good care of your hair and have grown it to a considerable length, you should consider selling your hair. To do so, your hair must be at least 10 inches long. Your hair should also not be bleached, permed, or dyed. The longer and healthier your hair is, the more money you will get from selling it.
28. Joining a Focus Group
If you have had tough luck with online surveys, maybe you should consider joining a focus group. With most focus groups, you'll watch a video about a particular product or service. You'll then have a discussion about the product under specific guidelines. After giving your feedback, you get paid for participating in the focus group.
Start Your Offline Side Hustle Today!
Pick up any of the above side hustles and start earning extra cash to supplement your income. Remember, you don't have to settle for just one. Instead, you can choose numerous side hustles as you like, provided you can juggle between all of them. Otherwise, we wish you all the best with your side hustling.
Have you enjoyed reading this post? Here are more family finance ideas you can check out as well: