11 Pregnancy Safe Self-Tanner for Natural Glow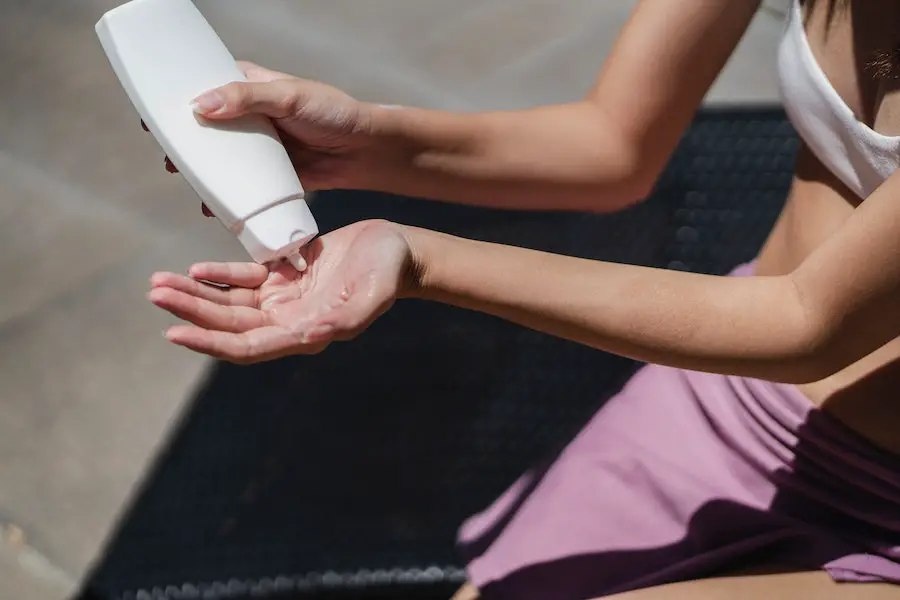 Do you want that glowing and bronzed look throughout your pregnancy without harming your skin? A pregnancy-safe self-tanner is what you need since it doesn't contain any harmful ingredients that may pose a risk to your developing baby. Read on to learn more about the best self-tanners with natural ingredients safe during pregnancy.
Is Self-Tanner Safe for Pregnancy?
Generally, you should avoid tanning pills and beds when pregnant due to the unknown effects of inhaling the spray. However, self-tanning mousse, foams, and lotions are safe for pregnancy. Self-tanners usually contain a harmless active ingredient known as dihydroxyacetone (DHA), which chemically reacts with the outermost layer of the skin to create a browning or tan effect.
The DHA doesn't get absorbed into the body, so it can't harm your child. Therefore, regardless of how far along you're with the pregnancy, you can still get your glow on. But you can have an allergic reaction to fake tans during pregnancy, and your skin can become more sensitive than usual due to changes in hormone levels.
Take the time to research the ingredients and test the self-tanning product on a small area of your skin before applying it to see if you have an allergic reaction.
How to Find Non-Toxic Pregnancy-Safe Self-Tanners
With so many pregnancy-safe self tanner options, you must pay attention to the ingredients you apply to your skin. Here are some of the factors you should consider
Ingredients: Opt for self-tanners that use natural ingredients and avoid harsh chemicals like parabens and sulfates. You would also want to avoid synthetic additives and strong fragrances due to your sensitive skin.
Breathability: Choose a self-tanner with DHA formula because it penetrates the outer layer of the skin, reducing streaks and greasy residue that may clog your pores, leading to irritations and breakouts.
Tan longevity: Applying a self-tanner every two days seems inconvenient, and it is ideal to use a self-tanner during pregnancy that lasts at least a week. Also, ensure to follow the instructions on the bottle to get the best results.
Hydration: The tanner should be moisturizing and hydrating since your skin stretches during pregnancy, resulting in dry skin and stretch marks.
To be safe, look for self-tanners with DHA, which are non-toxic and FDA-approved and won't absorb into your body. If you want optimal results from self-tanner, applying as per the instructions is always important. Incorrect applications will result in streaks and blotches, and the tan won't last.
Pregnancy Safe Self Tanners You Should Consider
Since the tanning bed is out of the question when pregnant, you might be wondering which choice you have besides home and spray tanners. The good news is that several pregnancy-safe self-tanners in the market are free from harmful ingredients, which leave your skin with a natural glow.
Pregnancy Safe Self Tanners: The Bottom Line
The above list of products will help you find a pregnancy-safe self-tanner to give you sparkling, glossy skin without worrying about being free of toxic ingredients. The best self-tanner depends on your skin type and needs, but remember to consult your doctor first to be confident in using the product.