Diaper Party Ideas: The Ultimate Guide for First-Time Moms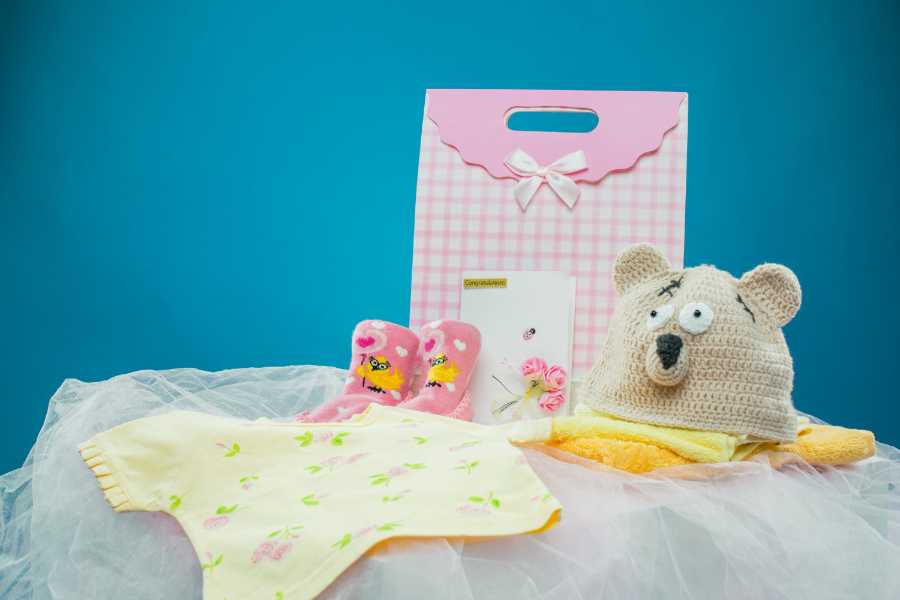 When expecting a baby as a first-time parent, you may be excited to share the good news with friends and family. One of the ways to do this is by throwing a diaper party. Unlike regular baby showers, diaper parties are simpler to organize and execute. If you are thinking of throwing a diaper party, this guide has diaper party ideas to get you started.
What Is a Diaper Party?
A diaper party is a baby shower you hold for the dad-to-be. It is a baby shower for the guys where the dad-to-be has fun with his friends. They are commonly known as "Dadchelor parties" or "Man showers". What makes a diaper party even more unique is that the main gift during the occasion is diapers and baby wipes.
Although diapers are the primary gifts, guests can also bring other items. Diaper party gift ideas include strollers, lotions, baby creams, changing pads, and other baby care essentials the parents may need when the baby arrives. Unlike baby showers, diaper parties may involve beer, BBQ, and attendees don't have to have a dress code.
Diaper Party Ideas
If you decide to host a diaper party for your partner, below are diaper party ideas you can explore.
1. Diaper Party Location
Depending on preference, you can throw a diaper party indoors or outdoors. However, doing it outdoors is more fun and allows for a wide range of activities. If you have a diaper party theme idea, customize the location to bring out the relevant atmosphere.
Popular diaper party locations include a sports bar for sports lovers, in the garage, the backyard, an outdoor park, or a winery/brewery for those who love their drink. Other options include a community center or a rental venue. For an intimate gathering, you can choose a friend's place for familiarity.
When deciding on the location, consider the weather, accessibility, the size of your guest list, and how much you are willing to spend. Other key factors include whether they have catering services and the available facilities and amenities.
2. Diaper Party Theme and Decorations
The party's theme will inform the activities and decorations you incorporate. When throwing diaper parties, you don't have to replicate a baby shower. You can decide to go with a theme or skip it altogether. If you choose a theme, find out what the dad-to-be likes, and customize your party accordingly. Sports lovers can have a sports-themed party, while gamers can have a diaper party with lots of games.
Diaper party decorations are usually less demanding, and you can choose to decorate or not. Balloon decorations are the simplest and most common, but ensure the colors match the theme, if there are any. You can also create a diaper banner, take inspiration from diaper colors for the color scheme, poster boards with dad jokes, and plates and napkins to match.
3. Diaper Party Invitations
While diaper parties are informal, it is crucial to send out invitations to your guests. Choose the simplest and most accessible means to communicate with your expected guests. You can send e-invites via email or use your social media platform to get the word out. For example, you can create a Facebook event and invite relevant friends and family. You can also go the traditional way and send out paper invitation cards.
Another option is to create an event ticket and include an entrance fee or requirement, which can be a pack of diapers or wipes. Be sure to send out the invitations at least four weeks prior so your guests can plan adequately and free up their schedules.
4. Diaper Party Food and Drinks
When looking for diaper party food ideas, you don't have to complicate it or spend hours in the kitchen. A simple diaper party food like BBQ with beers, wine, or other alcoholic drinks is an excellent option. It allows the guests to bond and have fun in a casual environment.
The BBQ grill can include finger foods like sausages, kebabs, sandwiches, and snacks. It is especially ideal for an outdoor setting with adequate space for drinking games. Place the beers in baby bottles for an extra dose of fun.
5. Diaper Party Cake
Events involving kids are incomplete without a cake. You can commission your local baker to make a cake for the event. It can be a large diaper cake or castle cake to match the reason for the day. You can also get your cake supplier to get fun poop-shaped cupcakes.
The cake should be the centerpiece of the party. While sticking to the theme is important, you can order a cake according to the father's preference.
6. Diaper Party Activities
Diaper parties should be fun, and games and activities are one way to make them livelier and more engaging. Below are diaper party game ideas you can choose from.
While games and activities are great ways to break the ice, you should allow everything to flow naturally without following a specific order or schedule. Remember, the main goal is to have fun and appreciate the father-to-be.
Frequently Asked Questions
Who is supposed to throw a diaper party?
Close friends and family from the dad's side usually organize and host diaper parties. However, even moms-to-be can throw a diaper party to appreciate their partner.
How many people do you invite to a diaper party?
The number of guests you invite to a diaper party will depend on how big or small you want the event to be. It can be as small as five friends or as big as to accommodate all the male friends, coworkers, and family members of the parents-to-be. There is no limit on how many people can come to your diaper party.
When should you have a diaper party?
The best time to throw a diaper party is during the third trimester. Ideally, time it between weeks 28 and 32.
How do you ask guests to bring diapers?
Fortunately, there is no specific way to inform your guests to come with diapers for the diaper party. However, if you are feeling shy about it, the best way to do so is by leaving a message on the invitation. For example, you can add a message on the invitation telling guests you are hosting a diaper raffle, and they should come with a pack of diapers for a chance to win a prize. You can also provide a specific type of high-quality diapers for your child's safety.