Bubble Cash Reviews: Is Bubble Cash Legit or a Scam?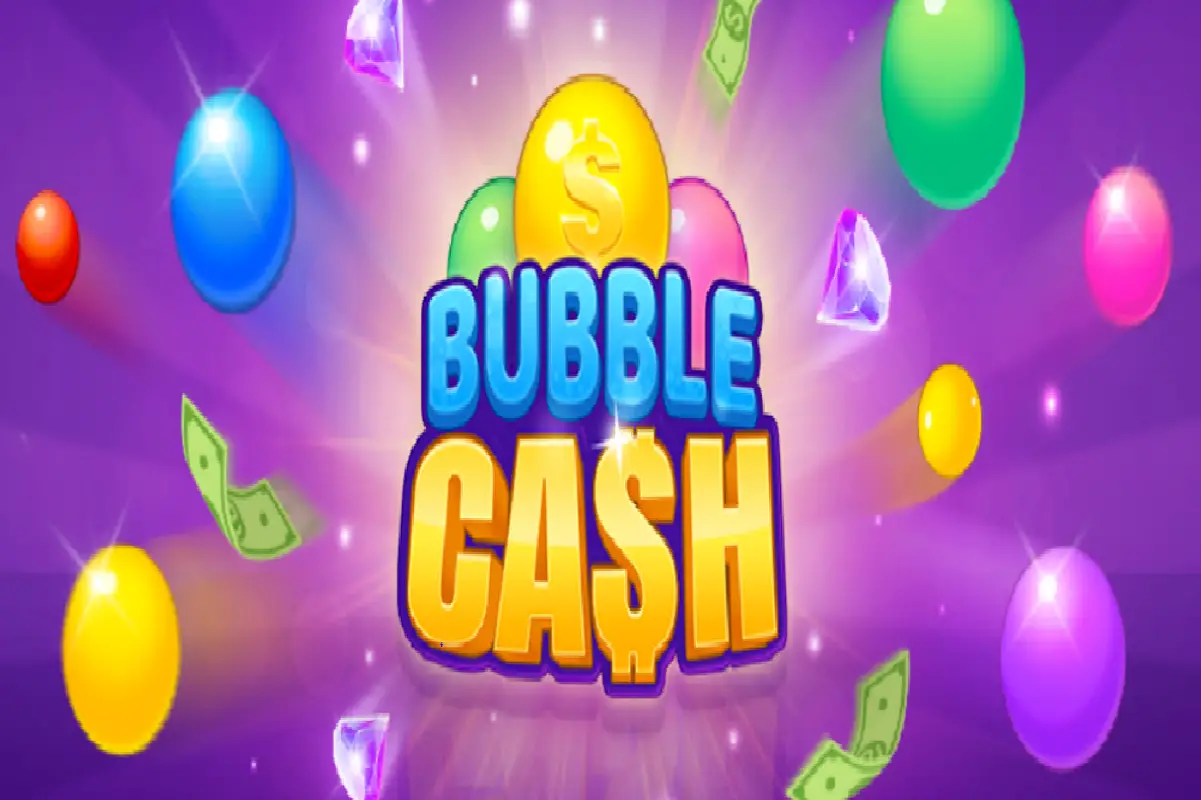 Mobile gaming apps are fun and can earn money so is bubble cash. It then begs the question. Is bubble cash legit or a scam? These apps are widely available on mobile devices, making it easy to compete for real money in your spare time.
Users compete for real money in Bubble Cash tournaments by firing and matching bubbles. Easy game with real money prizes. So, is Bubble Cash legit? Here's everything you need to know about Bubble Cash. Take a look!
What Is Bubble Cash?
Bubble Cash is a gaming app that allows users to compete in tournaments for real money prizes. The app is available on both iOS and Android devices.
The game has been categorized as a "bubble shooter" and a "pop shooter," both of which need some degree of skill to play successfully. In most cases, you'll be required to shoot or bust bubbles on the screen to advance in the game and gain higher scores.
The Bubble Cash game was created by Papaya Gaming Ltd., situated in Tel Aviv, Israel. Bubble Cash is a top mobile game from Papaya, alongside Bingo Cash and Solitaire Cash. Cash tournaments are available in all of Papaya's apps, where users can compete for actual prizes.
How Does Bubble Cash Work?
Bubble Cash has free and premium play options. Shooting or popping bubbles is the goal of most bubble shooter games. In this game, tournaments determine who wins gems or money. Here's how to make money through gaming.
First, aim a bubble towards a board covered in colorful bubbles and release it to play. The goal is to pop all bubbles before the clock runs out.
Bubble Cash gives you three hearts. If a player's bubble shot hits an obstruction, hearts are deducted. Popping bubbles won't cost you a life. If you lose all three hearts, the game adds a row of bubbles and gives you three new hearts.
Additionally, Bubble Cash provides the current and future bubble colors to help you plan your shots. Shooting bubbles off the board's edges changes your perspective. However, when bubbles contact, bouncing stops.
Clearing bubbles, completing the board, and remaining time affect your score. Most game modes feature tournaments with several participants. In addition, most competitions award the top three scorings. You can see how everyone did in a match on the leaderboard.
Here are the different modes available for play at Bubble Cash:
Bubble Cash also features a leveling mechanism that enables you to gain experience points and unlock more challenging levels as you play. Some game modes are unavailable until you reach a particular tier.
Bubble Cash Reviews Vs. Complaints
To a large extent, using Bubble Cash is risk-free, but you should still exercise caution. The Appstore's cumulative rating is 4.6/5, and our NLP (Natural language processing) study of over 60,088 User Reviews supports this conclusion. Bubble Cash has a Justuseapp Safety Score of 30.2 out of 100.
Many reviewers talked about how much they enjoyed playing Bubble Cash. Compliments were given to the company for its customer service, multiple payment options, and different tournaments with real cash prizes. Additionally, people seem to like that the game is challenging but not impossible to win.
On the other hand, some reviewers had negative things to say about the game. Most complaints were about how the game was "too easy," "boring," or "a waste of time." Some also said they never won any money, even though they had deposited cash into their account.
Overall, most people enjoy Bubble Cash. Some have had negative experiences. All games of chance come with some risk. Be sure to gamble what you can afford to lose.
Is Bubble Cash Legit?
Bubble Cash is a legitimate and widely downloaded mobile game. Among more than 60,088 reviews, it has an average rating of 4.6 stars. Many of the reviews of Bubble Cash are negative because players are dissatisfied with the amount of money they may expect to win or because they have to pay fees or take risks.
This is the biggest issue users have with Bubble Cash and similar apps. The program is real, but you use your own money, and there's a chance you could lose money rather than make any while using it.
It's also impossible to tell if you face human opponents in these events or just machines. Nonetheless, some people have made good money from the app.
Bubble Cash fees are also a concern for some people. You can use real money to buy in-game items, which may give you an advantage over other players.
Regarding safety, Bubble Cash is a pretty safe app. It uses industry-standard encryption to protect your data. The app also doesn't sell or share your personal information with any third parties.
The Pros and Cons of Bubble Cash
This last con should serve as a huge red flag. The app store is rife with premium games that cost money. But the ones that entail gambling and guarantee you'll only ever be playing against opponents of a similar skill level are extremely hazardous.
You might be competing in a simulated tournament versus a machine, where the chances are stacked against you.
How to Make Money on Bubble Cash
There is a chance you could earn some extra cash by playing Bubble Cash in your spare time, but you shouldn't expect to become rich from it. You can compete for $60 or more in prize money if you're good enough.
You may, for instance, participate in a game mode with an entry fee of $11 and a prize pool of $61. To break even on your investment in such a competition, you'll need to finish in the top three of your group. Prizes for the first three finishers could be as follows: $24, $15, and $11.
The minimum bet for certain games is only a buck. There may only be $5 total up for grabs in this round of play, with the winner receiving $2.20 and the runner-up receiving $1.40. Only 80 cents would go to the third, costing them money.
It's possible to play the cash game modes without making a deposit, but you'll need to win bonus cash through friend referrals or the Freeroll option. A total of seven dollars in bonus cash is up for grabs in this freeroll, and the entry cost is only 1,200 gems. Those who come in first place receive $4, second place $2, and third place $1.
However, it may take some time to accumulate 1,200 gems. A gems-only mode costs 20 gems to enter but can yield rewards of up to 60. First place in 30 games would net you 1,200 gems; after deducting the 20 gems, you'd have to spend on registration fees.
With a three-minute timer on each hand, a single Freeroll session can last anywhere from 90 minutes to 1.5 hours. However, that's if you win all 30 games in a row, which is a tall order.
You can get your hands on the cash you've deposited or earned through premium game modes at any time. The bonus money is not withdrawable. However, it can be used to enter cash tournaments. There is a one-dollar processing fee for each withdrawal.
To withdraw money from your account, go to the Withdraw tab and choose the amount you wish to withdraw. You need to use a real email address to get paid by PayPal. Money transfers typically take between three and five business days but can take as long as 14 days.
Is Bubble Cash legit: Conclusion
Bubble Cash is a fun and easy way to win extra cash, but it's not a get-rich-quick scheme. You can withdraw your earnings anytime, but each withdrawal has a $1 processing fee. The app is available in multiple languages, so it's more accessible. You may also earn $1 for each friend you refer to Bubble Cash.
So, is Bubble Cash legit? Yes, Bubble Cash may be a legitimate way to make some money, but you should be aware of the risks involved in gambling apps. It's impossible to know if you're competing against actual humans or just computer-controlled bots.
This last con should serve as a huge red flag. The app store is rife with premium games that cost money. Nonetheless, Bubble Cash is one of the more reputable gaming apps.
We hope you enjoyed this review. Please check out our review on Shein $750 Gift Card as well!