Do Men Go to Baby Showers? Here Are All the Answers That You Need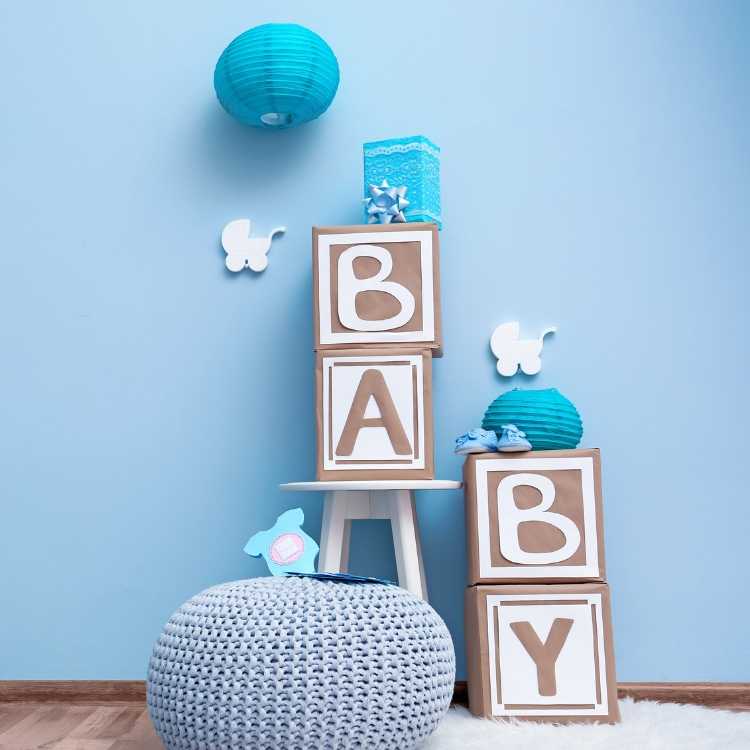 Nowadays, the conversation surrounding who gets invited to a baby shower is trending. The invitations are usually gift events meant to celebrate the expected coming of a newborn into a family. Just as the name suggests, guests shower the mother with gifts.
Most baby showers are hosted by a female relative or a close friend until recently. Many shower planners are left wondering, do men go to baby showers? Originally, baby showers were exclusively female affairs.
Our world has come a long way from strict gender roles, guys go to baby showers, and father-to-be is always welcomed to celebrate showers with their better half. It is logical for the dad-to-be to participate in celebrating his baby's arrival.
Do Guys Attend Baby Showers?
Yes. Guys attend baby showers. Over the years, parenthood has changed. As more dads long to be involved in their children's lives, it is usual for guys to attend the baby shower. Although they are not pregnant, they also want to celebrate their best man becoming a dad. Letting guys join in may create a warmer and more loving atmosphere, thus allowing everyone to show their love and anticipation for the joyous new arrival.
Are you planning a baby shower, and you probably have one question, do guys go to baby showers? If the father is attending, it is a safe assumption that guys are allowed to attend. As time changes and guys become more involved, baby showers are quickly gaining traction.
Can Baby Showers Be Co-Ed?
Do guys go to baby showers? Indeed, they do. Co-ed baby showers are becoming popular, a great shift has been on the rise, and guys are becoming more comfortable in what was once termed as women-only settings. It is awesome to get everyone together to celebrate. Including men in the baby shower fun is cool—without them, you would not be expecting a little one on the way.
Building your family is a massive undertaking, and you will need the support of your family and friends. Welcoming the people who will be part of your child's life once they are born is the best way to kick off their relationship.
Do you want to throw a co-ed baby shower? First, it is vital to make sure men want to be included; that said, if it is not their thing, do not force them. Are you expecting a little pumpkin this fall-congrats!
Here are tips to help you throw a fun co-ed baby shower.
Pick a baby shower venue: The first step for a successful co-ed baby shower is to select the venue. You can sit together and brainstorm about the appropriate venue to host this wonderful event. As you think about the venue, you should consider factors like budget, weather, number of guests, and accessibility.
Figure out the guest list together: One of the most fun is sorting out the guest list. It is a great chance to spend quality time together. On that condition, ensure you establish your guest count—you can narrow your selection of guests.
Enough food: It is vital to be over-prepared than to be underprepared. One way to include guys in baby showers is to incorporate food they enjoy.
Plan your baby invitation together: It is your chance to show your creative skills. For some co-ed baby shower invitation or themes ideas, consider woodland themes, animal themes, neutral themes, Babyboy/girl exclusive themes, and seasonal themes.
Include the father in the gift giving: Oftentimes, many people get baby shower gifts for baby and mom only. However, it is essential to remind the guests that they CAN include men in the gift-giving fun too!
Have your guest sign in: A sign-in gesture is a great way to look back and remember the fun day you shared with your friends and family.
Games: Men love sports like NBA, soccer, and rugby. That said, keep in mind that you'll be having guys in your shower and there you should think about creating gaming moments.
Handwrite your appreciation cards together: That is alright! There's nothing more peculiar than receiving a handwritten appreciation card. It is more interesting when the guest sees the dad and mom-to-be participating in the gesture by writing their message on the card.
With the dad's responsibilities in the family to be equally involved in all stages of life, dads have taken a more active role in caring for babies. Another thing is that, men help design and implement the perfect birth plan and are more active participants in parenthood.
Do you desire to throw your baby shower? It is completely okay to host your own. Here are some reasons to host your event.
It is all about the people you love: When did you last get an opportunity to gather all your favorite people in one place? Sure, you can go around seeing everyone individually, but remember, you are pregnant and tired. Do not waste your energy; get everyone to come to you instead. Your baby shower is the perfect way to catch up with everyone without too much pressure.
You deserve it: A blessing way is all about a woman's journey to motherhood; you deserve to have a party in your honor. You will be celebrated, pampered, and treated all day long and go home feeling amazing.
Your baby-to-be deserves it: It is all about your child. Seeing your family and friends' excitement and love for your unborn baby fulfills your heart. Do not miss your opportunity to celebrate.
It is more likely to happen anyway: You'll not regret having one.
You will get informed: It is like a gathering of mothers; you will get informed of everything you may want to know about a baby's birth and beyond.
Presents: Appreciate the gestures if you get token gifts or huge things. You need a baby shower.
What Should Men Bring to a Baby Shower?
Do men go to baby showers? Yes, they do. Do they know what to bring? Well, that is the big question. Women know what gifts will help mom and baby. Men are getting involved in parenting, but many do not know much about baby stuff.
You should have a gift registry to avoid comics and your room full of toys at your baby shower. On the other hand, you can get guys to bring gifts for dad also. That way, when they bring their gifts, it will not be a mom and baby fest. Men have various gift options, like coffee hampers or sports team diaper bags.
Why Are Dads or Husbands Not Allowed at Baby Showers?
They are! Dads are allowed at baby showers. Years ago, there was a custom involving the discussion of pregnancy and childbirth in public, especially in mixed gender. In that instance, a gendered baby shower was acceptable for gifting items that might have been considered personal, such as a breast pump.
Thus, creating a private time for sharing stories, tips, and advice that were not considered appropriate in a more public setting. At the same time, men or women who do not yet have children may be nervous about some of these topics. However, these days, it is no longer a barrier. If you are comfortable inviting your husband to the shower, go ahead.
What Do Dads Do During a Baby Shower?
Are you a dad attending a baby shower? Dads do the same things everyone else does, eat snacks, play games, and celebrate the new mom and upcoming baby.
As well as more experienced mothers who attend the baby shower are likely to give tips on childbirth and the more unexpected changes of having a newborn in your family; attending dads will have advice for the new dad and the couple.
It is also a great place for young guys and married men who have never been involved with pregnancy details to get more comfortable with the experience.
Are There Men-Only Baby Showers?
Of late, a baby shower hosted for father-to-be by his guy friends is gaining popularity. It may not be exactly equivalent to the baby showers by mom-to-be, but the goal is comparable. The men's baby showers bring the dad to be the center of attention. Besides this, some men need a pre-baby break too.
Instead of having a co-ed shower, you can have it separately, strictly for guys. Men need support too. Having other guy friends and family together may help them open up mainly way, thus allowing the dad-to-be to process anxiety.
While he might not be personally growing the upcoming bundle of joy, he is in charge of keeping the mom-to-be comfortable and happy. That is an awesome job.
Do Men Go to Baby Showers: The Bottom Line
Answer to your question do men go to baby showers? It is all about the parent's preferences. More men are going for it. Indeed, men attending baby showers is not a taboo anymore. As dads are more involved in raising their children than in the past, they may want to enjoy baby showers. Co-ed baby showers are the order of the day.
There are basic things to keep in mind; maybe you cannot sway the minds of older men who cling to the values of yesteryear. As you invite them, you should be prepared for a turndown. If they attend, you should make them feel appreciated and included by considering their interests when planning the occasion and ensuring they have their favorite food and comfortable fun games.