Newton vs Naturepedic Crib Mattress: Which is Best?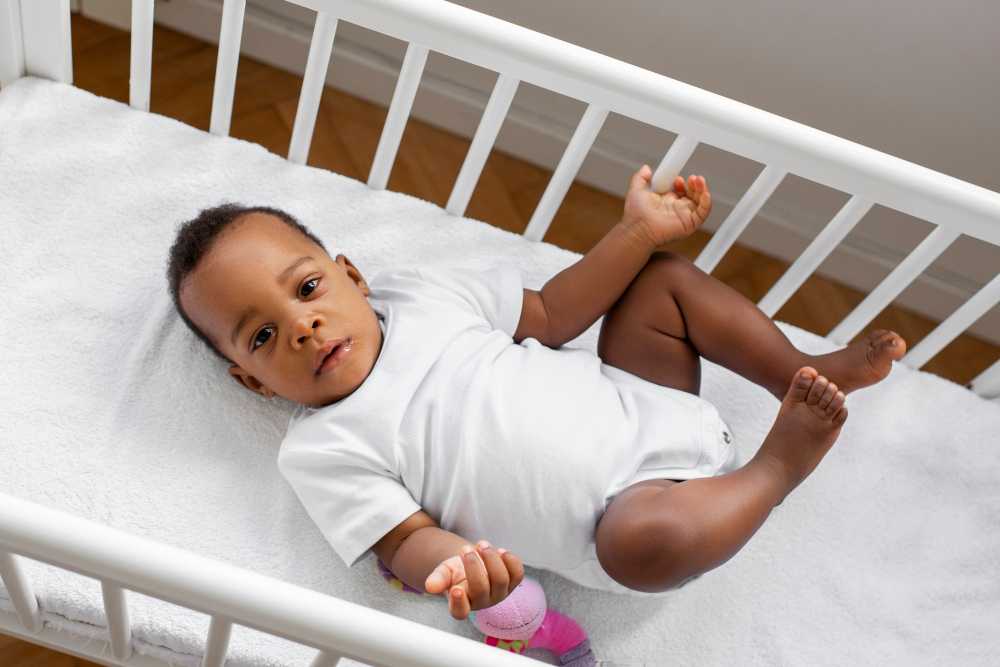 This article may contain links from Amazon and our partners. We may receive a small commission if you make a purchase through a link at no cost to you. Please read our disclosure policy.
Providing your child with a comfortable and safe nursery is necessary for your little one to enjoy quality sleep and develop properly. One of the elements of your child's perfect sleeping space is the right mattress.
Newton and Naturepedic crib mattresses are premium options that most mothers trust to provide quality, making it difficult to choose between them. This article provides an in-depth Newton vs Naturepedic crib mattress review to help you make a sound purchase decision to ensure your baby enjoys quality sleep.
How to Choose the Best Crib Mattress for Your Child
Buying a crib mattress is not just about walking into the store and choosing any you can find. You have to look at specific features of your options to get the best one that meets your baby's needs at your budget. Here are a few considerations to make when choosing between Newton and Naturepedic mattresses.
1. Firmness
Firm mattresses are the best for babies as they prevent suffocation, which can lead to sudden infant death syndrome (SIDs). When choosing a crib mattress for your little one, always do the firmness test by pressing it down on the center and edges. Upon release, it should snap back. This way, you can reduce the risk of your child facing suffocation or entrapment while asleep. Remember, mattress firmness does not equate to depth.
2. Size
As a rule of thumb, the mattress you choose should fit the crib without leaving a gap of more than half an inch, whether you push it to the side or not when you place it at the center. If you are buying a mattress for a full-size crib, the ideal choice should measure 24 ¼ width and 51 ¼ length. Also, it should not be more than 6 inches in thickness. These dimensions should safely fit any full-size crib for standard mattresses.
3. Depth and Weight
Usually, foam mattresses are less deep than coil spring mattresses, with the latter being between 5 and 6 inches thick and the former having a depth of 4-6 inches. Foam mattresses are also lighter and easy to lift or move while coil-spring mattresses are heavier. A crib mattress weighing 0-20 lbs is ideal for maneuverability in the long term.
4. Safety
Since your child will spend their initial years in a crib, you want it to be as safe as possible. Ensure your child's mattress is free of harmful chemicals and materials that may pose a health risk.
Hypoallergenic and organic materials are safe bets, although organic mattresses can be expensive. Also, look for certifications such as Global Organic Textile Standard (GOTS) and Global Organic Latex Standard (GOLS) that show the mattress meets the set safety standards.
5. Materials
There are two main materials used to make crib mattresses, innerspring and foam. Your choice of material will depend on your budget and preferences. Foam mattresses are lighter and more affordable. But, they may not last as long as innerspring mattresses that are heavier and more costly.
6. Durability
The durability of your crib mattress will depend on the mattress's quality. While a crib mattress can last up to 5 years, the longevity is subject to the material and how much it can take in terms of wear and tear. Fortunately, Newton and Naturepedic crib mattresses are premium brands that guarantee quality in their construction and materials.
Choose mattresses with certifications like Greenguard Gold or GOTS (Global Organic Textile Standard) if you buy an organic mattress to ensure you get a mattress that conforms to environmental and safety standards.
7. Features
Every mattress comes with its unique features. These additional characteristics should match your lifestyle, preferences, and child's needs. For example, waterproof and easy-to-clean mattresses will easily withstand spills, accidents, and other baby messes.
Similarly, some have a dual-stage design, with clearly labeled firmer sides for infants and slightly cushioned sides for toddlers. These reversible types can serve your child as they grow. Lastly, some materials are more breathable than others. A breathable mattress reduces your child's chances of suffocation and creates a cool sleeping environment.
8. Budget
When choosing a crib mattress for your child, check the prices and determine how much you are willing to spend. Premium mattresses like Newton and Naturepedic will likely cost more than others. However, you should balance quality and budget to get your money's worth.
About the Newton Crib Mattress
The Newton crib mattress is a premium option that prioritizes breathability, comfort, and your child's safety. It is typically ideal for parents in hot climates due to its design, which promotes air circulation and prevents overheating. If you are on a budget but looking for a quality mattress, the Newton crib mattress is for you.
Here are the key features to expect in a Newton crib mattress:
Material: It's made of Wovenaire core material, a food–grade polymer made into an open-air honeycomb design for durability.
Dual-stage design
Hypoallergenic, meaning it is free from harmful chemicals and allergens
Available in two sizes: 52″ X 28″ X 4″ and 24" X 38" X 5.5
Weighs between 9lbs for the mini-crib mattress and 11lbs for the standard crib mattress
Greenguard Gold certified
Breathable, removable, and washable cover consisting of a 3D spacer fabric
About The Naturepedic Crib Mattress
If you are looking for an organic crib mattress committed to eco-friendliness, the Naturepedic crib mattress is your best choice. It is designed for kids prone to spit-ups and wetness, and parents who want durable and firm crib mattresses.
Below are the features to expect when shopping for a Naturepedic crib mattress.
Materials: It is an innerspring mattress consisting of organic cotton and organic latex, with around 150 coils for durability and firmness. It is also hypoallergenic and free of harmful chemicals.
Dual-stage firmness
Waterproof  cover for easy cleaning
Weight of between 12lbs-20lbs
Available in a standard size of 6×27.8×52 inches
Lifetime warranty
They are of superb construction and hand-assembled for longevity.
Greenguard Gold Certified
Conclusion
As a parent comparing Newton vs Naturepedic crib mattresses, both options are excellent. However, the Newton crib mattress offers more value for money due to its price, durability, and convenience. While Naturepedic mattresses have a comfortable, firm, and structured design, the high price tag may not justify the added extras. Remember, always put your child's needs first and prioritize quality, safety, and convenience.