Newton Mattress vs. Avocado Mattress:  Which Is Best?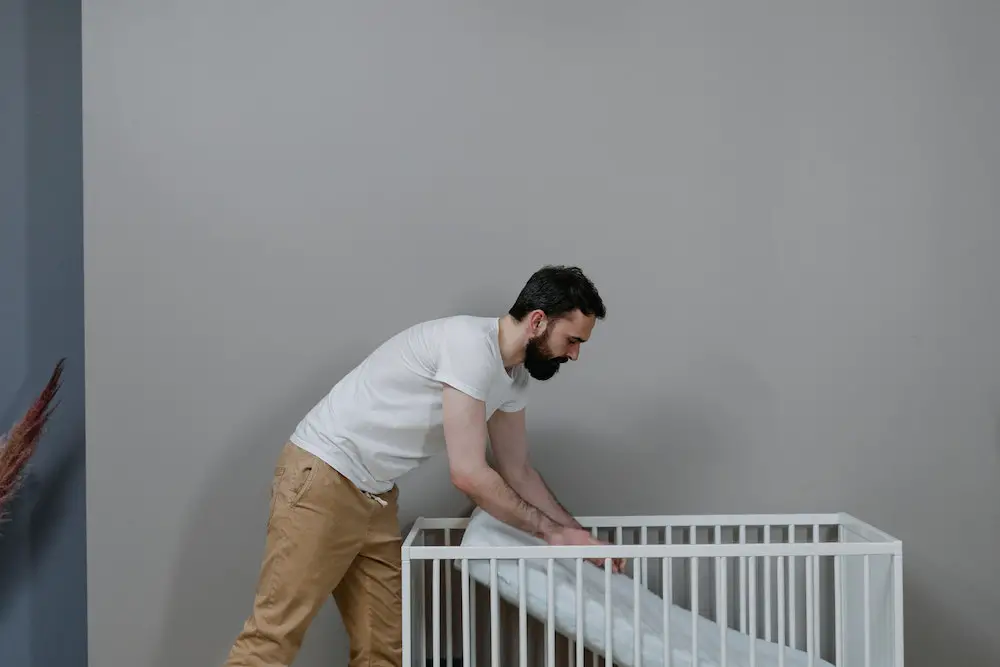 This article may contain links from Amazon and our partners. We may receive a small commission if you make a purchase through a link at no cost to you. Please read our disclosure policy.
Newton and Avocado crib mattresses are among the best options for most parents, given their high quality, durability, and certifications. The Avocado crib mattress uses organic materials and prioritizes sustainability, while the Newton crib mattress goes big on safety, breathability, and comfort at a relatively cheaper price point.
While both products are US-made, they have their differences. In this article, we review the Newton mattress vs. Avocado mattress to help you make the best decision in ensuring your child has the perfect sleeping environment.
Comparing Newton vs. Avocado Mattress
When buying the best crib mattress for your child, comparing two premium products can be quite a hassle, considering they may go per to per. Both Newton and Avocado mattresses are competitive brands. Each offers high-quality products with certifications that provide proof of their commitment to existing safety standards and regulations. However, they have distinct characteristics that make them unique.
Below is an in-depth comparison based on crucial crib mattress features to help you decide between the two product options.
1. Materials and Construction
Newton Crib Mattress: Newton crib mattresses are constructed using Wovenaire core materials, which consist of 90% air and 10% food-grade polymers. The design ensures maximum breathability, which promotes air circulation while offering good support to your child. It also ensures safety as the Newton crib mattress prides itself on being foam and adhesive-free.
Avocado Crib Mattress: Avocado crib mattresses, on the other hand, combine organic materials, mainly cotton, organic latex, and wool in their construction. The materials are fully natural and eco-friendly, and the mattresses are handmade. It is also a dual-stage mattress, with clearly labeled sides for babies and toddlers.
2. Available Options
The Newton crib mattress comes in three available types with varying prices and dimensions. Below are your Newton crib mattress options.
A mini-crib mattress is also available.
Unlike Newton mattresses, you can only choose from two Avocado crib mattress options, the Green crib mattress and the Luxe crib mattress. The Green crib mattress falls under the basic and standard categories of the brand, while the Luxe crib mattress is the premium version and the most expensive, costing over $1000.
3. Price
The Newton crib mattress is mid-range, meaning it's more affordable than most premium brands. You can expect to spend between $249 -$349 depending on the choice of mattress.
Considering the organic materials and the design of the Avocado crib mattress, it is no surprise that they cost more. The price ranges between $439 to over $1000.
4. Breathability
Newton Crib Mattress: One of the best and most popular features of the Newton crib material is its exceptional breathability. The Wovenaire core is to thank for this, making it great for use in hot climates as it promotes proper air circulation and creates a cool sleeping environment for your little one. Your child will also be less vulnerable to suffocation.
Avocado Crib Mattress: Although the Avocado crib mattress also provides good breathability, it is no match for the Newton mattress, given the materials used in its construction. Regardless, the wool, coconut coir, and cotton offer decent airflow.
5. Firmness
Newton Crib Mattress: Newton crib mattresses are firm by standard requirements. Mattress firmness is significant in reducing the risk of SIDs in kids, and the Newton crib mattress excels at this with its two-stage firmness. This means you can use either side for babies and toddlers as it can adjust to accommodate either.
Avocado Crib Mattress: On the other hand, the Avocado crib mattresses have dual-sided firmness with plush and firm options for infants and toddlers, respectively. The baby side is firmer than the toddler side, and both are labeled, so you don't have to worry about your child sleeping on the wrong side.
6. Covers
Newton Crib Mattress: The mattress cover determines the convenience and maintenance needs the mattress provides. The Newton crib mattress cover is removable, washable, and has a waterproof option. These features enable it to handle baby messes like spills and accidents, and make it easy to clean and low-maintenance.
Avocado Crib Mattress: Since Avocado mattress covers consist of organic cotton, they are neither waterproof nor washable. This is because the mattress uses neither chemical coatings nor plastic films in its design. However, the brand also sells a mattress protector pad that you can attach to the four corners of the mattress.
7. Weight
Newton Crib Mattress: Newton Crib mattress is lightweight at about 11.5lbs. As such, it is easy to move around and improves your convenience when changing the sheets.
Avocado Crib Mattress: The Avocado crib mattress is on the heavier side, weighing about 20lbs.
8. Brand Comparison
Newton Brand: The Newton brand has been around for years. This makes it more famous and inspires confidence from parents.
Avocado Brand: The Avocado brand is not as famous as the Newton brand, although it offers premium crib mattresses with high quality and durability.
Pros and Cons of Newton Mattress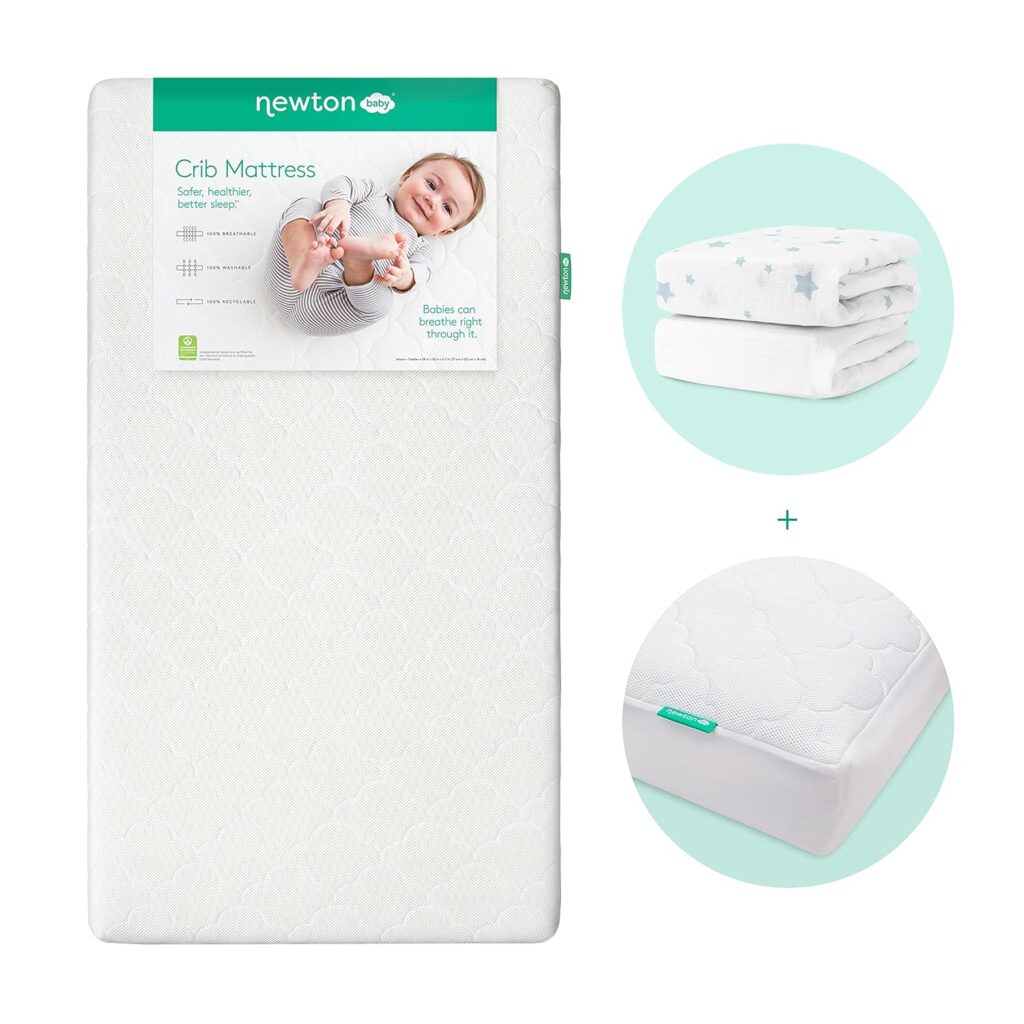 Pros and Cons of Avocado Mattress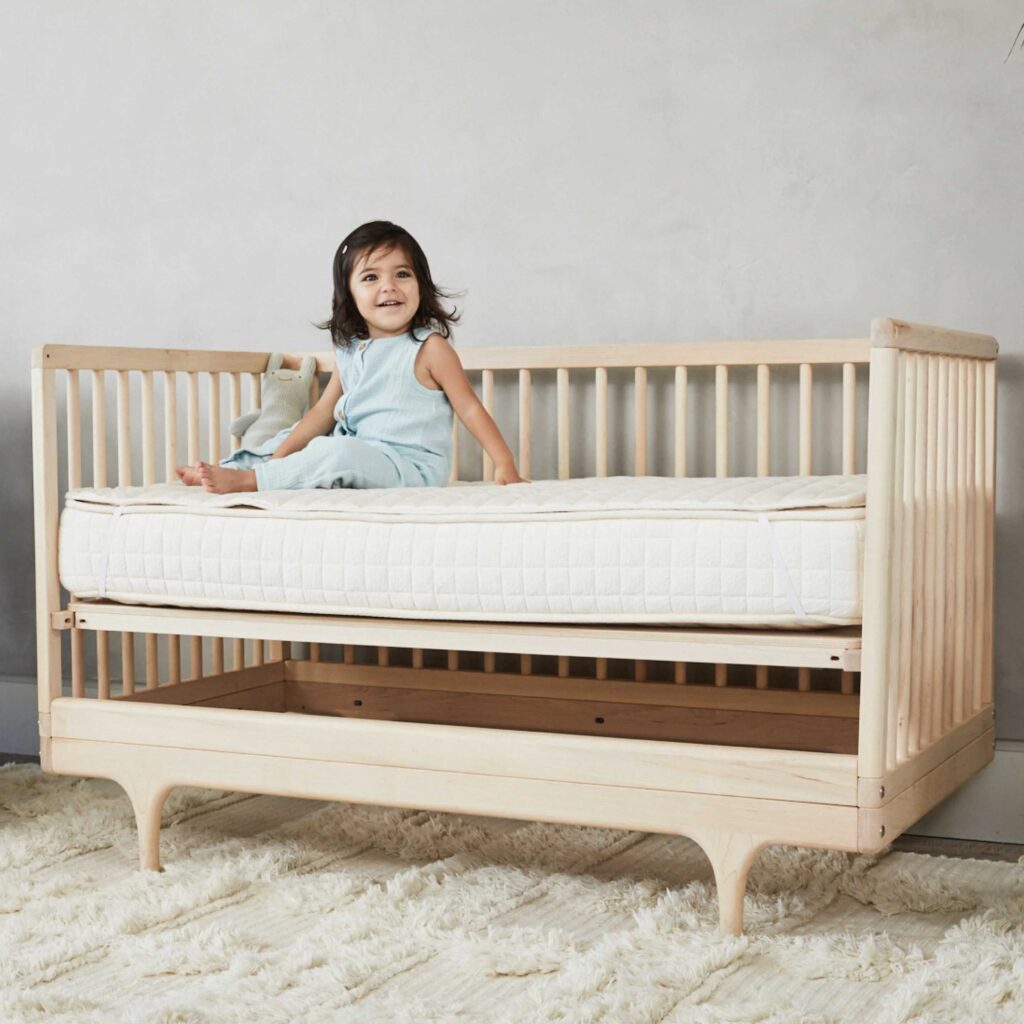 Verdict
In a Newton mattresses Avocado mattress comparison, the ultimate choice will depend on your preference and how much you are willing to spend. If you are on a budget for a high-quality crib mattress, the Newton crib mattress is for you. Alternatively, the Avocado crib mattress is an ideal choice if sustainability and organic materials are your priority, without the price point being a factor.