How to Prepare My Body for My First Pregnancy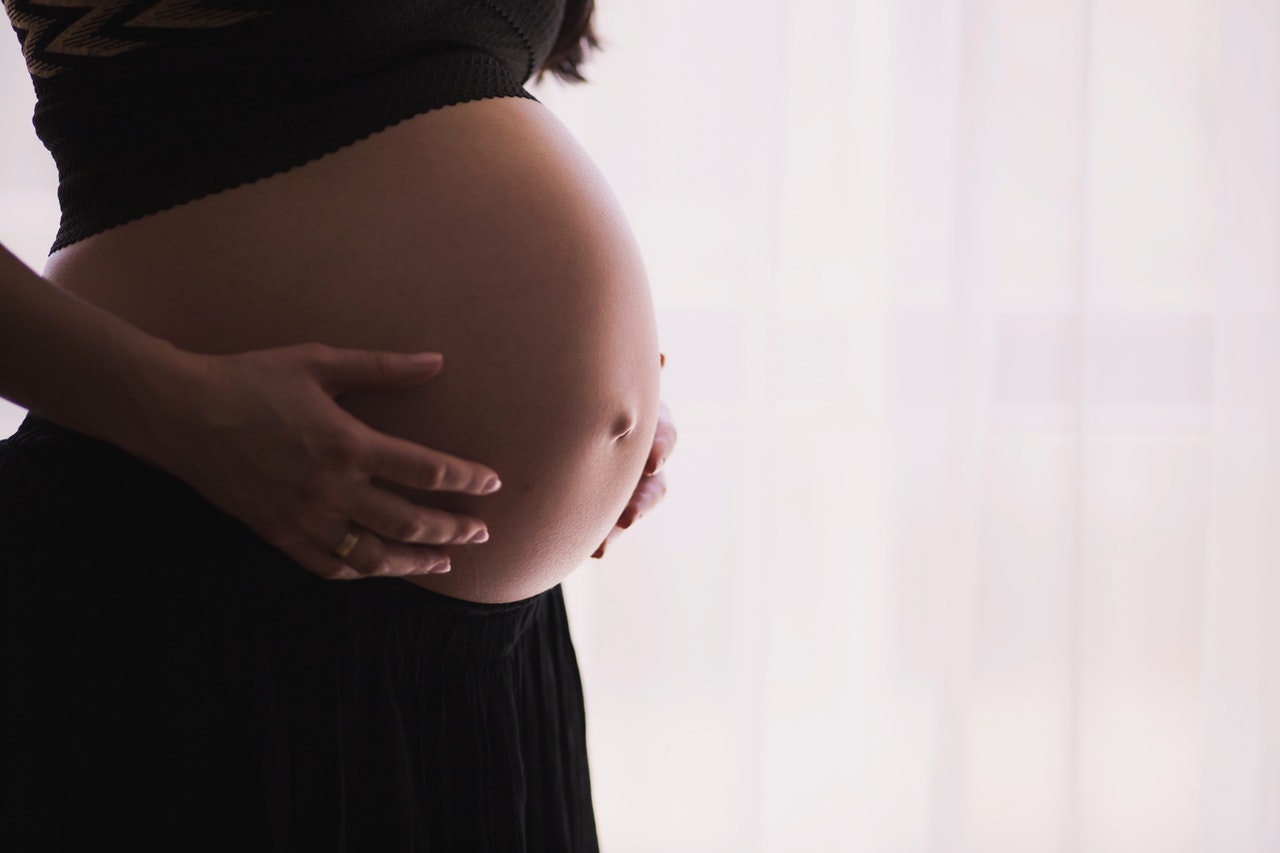 This article may contain links from Amazon and our partners. We may receive a small commission if you make a purchase through a link at no cost to you. Please read our disclosure policy.
Do you desire to start a family? Are you planning to get pregnant? However, are you feeling overwhelmed about where to start on how to prepare your body for your first pregnancy? If you are, do not be anxious anymore. 
This article will show you step by step how to prepare your body for your first pregnancy. By the end of it, you'll know what to do. So let's get started.
1. See Your Doctor
The first thing you need to do is a preconception checkup, even if you feel healthy and ready to go. Your check-up should include a physical exam, pelvic exam, pap test, blood test, and Rh factor test. The good thing is that you can get them done, even a year before conception.
By doing a preconception checkup, your doctor will ascertain your current health status. Additionally, you will get to discuss your health history and your family health history, and how it can affect your pregnancy.
In case a genetic disorder is probable (s), your doctor will advise you accordingly. A visit to your doctor will also guide you on the vaccines and supplements you need to get before getting pregnant. So, do make it a point to see your doctor before trying for a baby.
2. Visit Your Dentist
Did you know gum disease is associated with preterm birth? Did you also know children born to mothers with gum disease have a low birth weight? So, how does it happen? 
The bacteria in the plaque travels through the bloodstream to the placenta, making it inflamed and inducing early labor. Therefore, make sure you see your dentist and have a thorough dental exam to rule out any gum disease before you get pregnant.
3. Stop Smoking
You already know it by now. If you are a smoker, you need to put down the cigarettes. More so, if you want to get pregnant.
It has been shown cigarette smoking causes low fertility among women and men. In women, there is the loss of eggs and causes premature menopause. While in men, there is a decrease in sperm count, quality, and motility.
Smoking during pregnancy has been linked to premature labor, birth defects on the mouth and lips, low birth weight, miscarriage, stillbirth, and even sudden infant death syndrome (SIDS). For that reason, you have to make a plan on how you are going to quit smoking.
For some resources on how to quit, you can check out:
4. Put Down the Bottle
Just like smoking, if you drink alcohol, you need to stop. Excessive alcohol consumption causes fetal alcohol spectrum disorder FASD (a spectrum of physical, behavioral, and intellectual disabilities in the baby), birth defects, low birth weight, preterm delivery, miscarriage, and stillbirth in extreme cases.
To find treatment, use the National Institute on Alcohol Abuse and Alcoholism (NIAAA) Alcohol Treatment Navigator or the Substance Abuse and Mental Health Services Administration (SAMHSA) Behavioral Health Treatment Services Locator.
5. Manage Your Weight
Weight is a personal and touchy issue. However, it is one you will need to address if you are preparing for your first pregnancy. If you are overweight, you will need to lose weight. Being obese causes hormonal imbalance, problems with ovulation, and an irregular menstrual cycle. 
During pregnancy, it increases the risk of miscarriage, stillbirth, high blood pressure, pre-eclampsia, and gestational diabetes, among other complications. Furthermore, children born to overweight mothers risk of childhood and adult obesity. Therefore, try getting to a healthy weight to improve your chances of conception and improve your pregnancy health.  
On the other hand, if you are underweight and have a BMI of under 18.5, your ovulation will be affected, you will have hormonal imbalances, and you will have a high chance of giving birth to a low-birth-weight baby. So, if you are underweight and are trying for a baby, consult a dietitian to help you gain weight. 
6. Eat Healthily
Preconception nutrition is vital when preparing your body for your first pregnancy. Unfortunately, many women do not eat a balanced diet before pregnancy and do not have the proper nutrition status to carry out a pregnancy. So, make it your goal to prepare yourself.
To get started, make sure you eat a balanced diet that contains grains, vegetables, fruits, and protein. Aim to eat your food as close to nature as possible, and avoid processed foods. To supplement your diet, take multivitamin and mineral supplements. However, make sure to consult with your pharmacist and get the right subscription.
Apart from a balanced diet, make sure you take folic acid which reduces the risk of birth defects of the brain and spinal cord (called neural tube defects) that occur in the first 28 days of pregnancy.
It is salient to start the folic acid supplements before pregnancy and continue with them through pregnancy. Make sure you also drink 8 glasses of water every day and cut on coffee and tea.
7. Exercise
Having a conception-friendly exercise routine will help you prepare your body for your first pregnancy. Now is the time to start getting into the habit of exercising to improve your fertility and build stamina to carry and deliver your pregnancy.
It may be tempting to sit it out and wait until you are pregnant to start exercising. However, just start, and by the time you are pregnant, you will have already developed it into a habit.
While at it, make sure to pay special attention to your core muscles i.e., your back and abdomen. Exercising will give you the needed strength to carry out your pregnancy and avoid back problems later on. 
Conclusion
Preparing for your first pregnancy can be overwhelming. Where do you start? There are a million and one checkboxes to tick. From having the baby talk with your partner to planning your finances to monitoring your fertility, you will soon be wondering where to start. However, it does not have to be the case. With this list, at least you can tick one of the boxes of how to prepare your body for pregnancy. Baby dust to you.
Sources: Mayo Clinic, Preconception Planning: Is Your Body Ready For Pregnancy? Dec 2020, Centers for Disease Control and Prevention (CDC), Planning for Pregnancy, Apr 2020, Med Plus, Steps to Take Before You Get Pregnant, Mar 2020, Kids Health, Staying Healthy During Pregnancy, Jun 2018, niDirect, Advice on Conceiving and Preparing for Pregnancy, Dec 2016 and NHS UK, Trying for a Baby: Planning Your Pregnancy, Jan 2020.